Details

Created: 28 January 2019
By Mallory Harman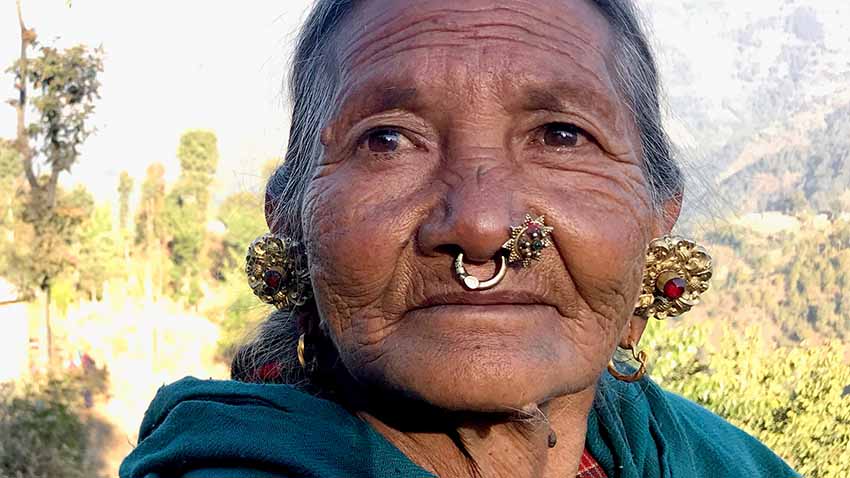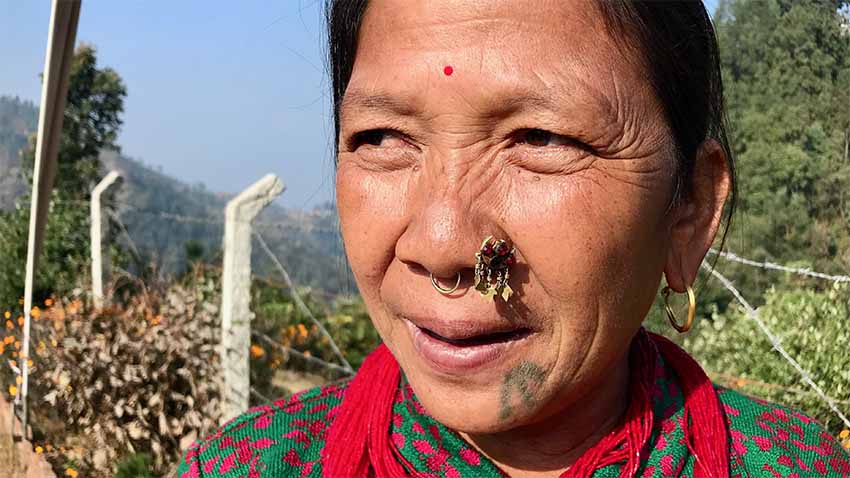 She sat there like a queen, or a dictator, regally poised in a red plastic chair, her gold-tasseled nose ring eclipsed by her broad nose. Faded tattoos traced the corners of her chin in the shapes of upside down "E"s — symbols she later said have no meaning. Wisps of silver hair framed her face and pulled back into a small bun, displaying the sizable golden plates gouged through the centers of her ears. Their worth could be seen in their weight — thick, circular slabs resting uncomfortably on the cleft above her earlobes, a ruby shimmering at the center. The large beaded necklace she wore weighted by a heavy studded golden cylinder indicated she was a married woman. This necklace was the cleanest thing she was wearing, the neon green beads sparkling atop her dirt-laden choli (traditional top).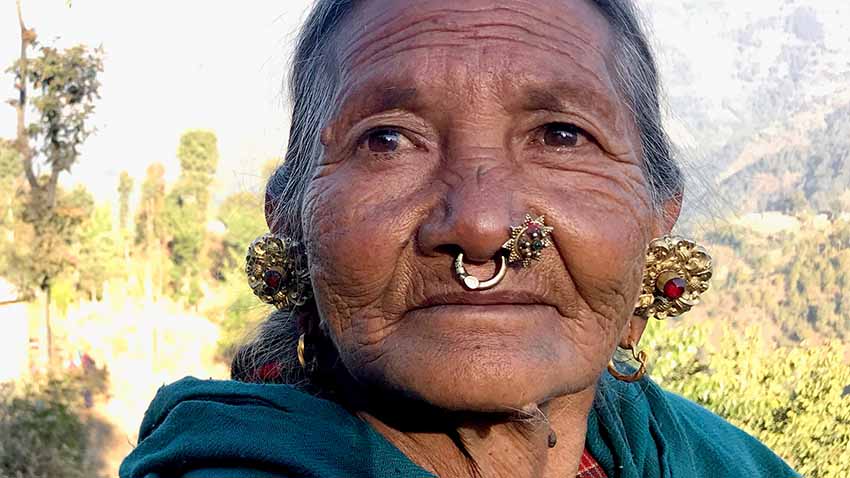 As I approached her, she sat stoic, still. Her vibrantly colored clothes countered the message of her icy demeanor — I felt unsettled by this contradiction, and the air of peculiarity around her. I sat down on my mudha (a brightly colored Nepalese bamboo stool), pretending to finish my previous patient's chart, and finally looked up. Her eyes pierced mine — strong, sharp, intimidating. She stared at me as if she was sizing me up - all 4'11" of her. For a moment I sized up myself, too. "Namaste" (hello), I said in my best Nepali accent, holding my hands up in prayer at the center of my chest. Before she responded, the interpreter looked from me to her, mimicked my greeting and said, "Lasso" ("lah-so"). To my embarrassment, and subsequent confusion, I learned that this was the proper greeting in Tamang language. My patient, like many of the patients I saw in Tistung, was a Tamang woman.  
Tamang Women