In 2013, when Acupuncture Relief Project relocated its facilities to the Makawanpur region south of Kathmandu, it became evident that having an affiliated Nepali organization would be an essential component to the effective implementation of an integrative primary healthcare model in Nepal. Good Health Nepal, or Suswasthya Nepal, was created as a non-governmental organization to serve in partnership with Acupuncture Relief Project.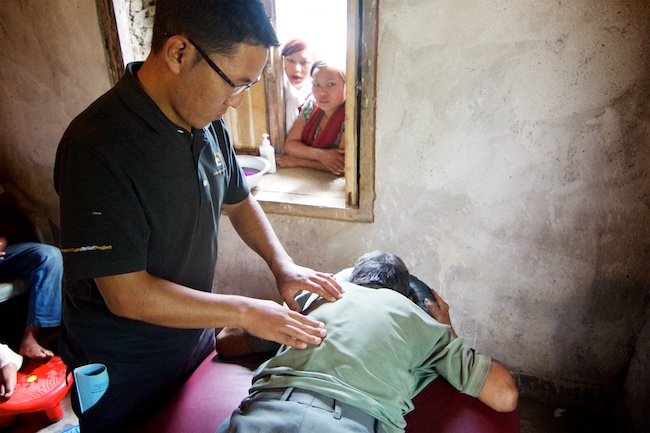 Good Health Nepal is lead by Mr. Tsering Tsangpo Sherpa. Mr. Sherpa has been working for ARP since 2010, first as a medical interpreter and then as an advisor to the board of directors for ARP and director of Good Health Nepal. 

The NGO works to improve local village economies by training and employing a team of medical interpreters who serve alongside the clinical practitioners. Additionally, Good Health Nepal works closely with the Nepali government, District Health Office and Village Development Committees to secure clinic locations, promote cooperative relations and locate potential opportunities for the growth and evolution of healthcare in Nepal.