Details

By

Andrew Schlabach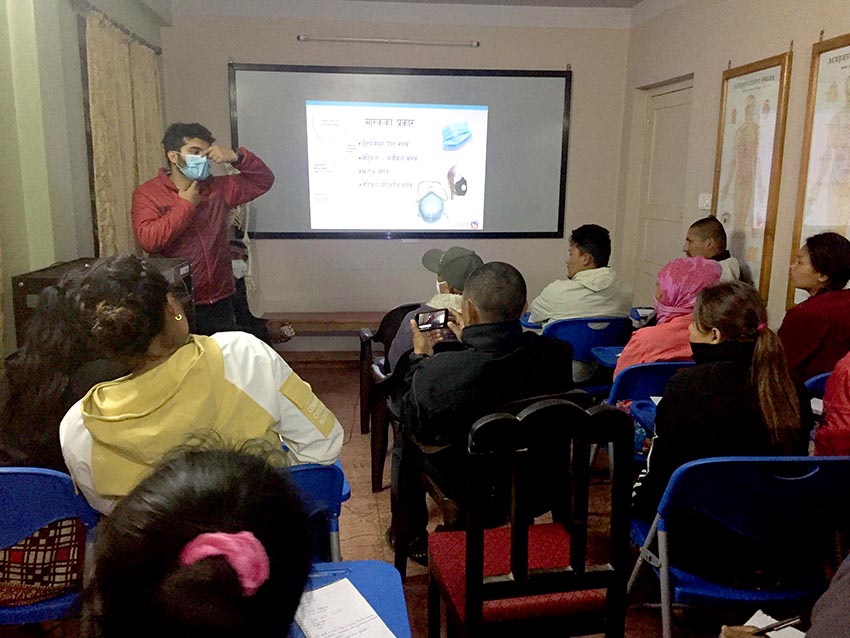 Dear friends and donors,
I want to thank you all for your continued interest and generosity towards our ongoing work in rural Nepal.
March 16th, in response to the global COVID-19 pandemic, Acupuncture Relief Project suspended clinical operations in Makwanpur Nepal by closing our Bajrabarahi clinic along with its associated satellite clinics. Our foreign volunteers were transported back to Kathmandu where they were directed to immediately depart for their home countries by their respective embassies. Elissa Chapman, our Clinic Director, was on the last flight leaving Nepal on March 22nd before the airport was closed (and now remains closed).
Following the closure of the clinic, we paid to have a Nepali community health doctor travel to Bajrabarahi to spend several days training local health workers and staff in the prevention of Coronavirus infection. We also made our clinic facilities available to the local government to be used as an emergency hospital as needed.
At this point, with all of our volunteers safely returned to their home countries and our staff under a "stay at home" order, we are in the same holding pattern as the rest of the world. So far Nepal has few confirmed cases, however, the government has been slow to react and like many developing countries, Nepal lacks the fundamental resources and infrastructure to combat a severe outbreak. All we can do is wait and hope for the best.
We will reopen our clinic as soon as we receive clearance from the health authorities and hope to return foreign volunteer practitioners to the clinic to resume primary care services in early September. Your generous contributions help maintain our staff during this time of crisis and will also be used to restart our clinic operations in the aftermath.
Please consider a donation to help continue our work by visiting our website and donating at https://acupuncturereliefproject.org/donate. Acupuncture Relief Project is a volunteer-based, 501(c)3 non-profit organization (Tax ID: 26-3335265). Donations are tax deductible in the United States (and other countries) as allowed by law.
I sincerely hope that you, your family and your community are all well and safe as we all transcend this strange set of circumstances together. One world family.
Best regards,
Andrew Schlabach EAMP LAc (USA)
President, Acupuncture Relief Project