Details

By

Andrew Schlabach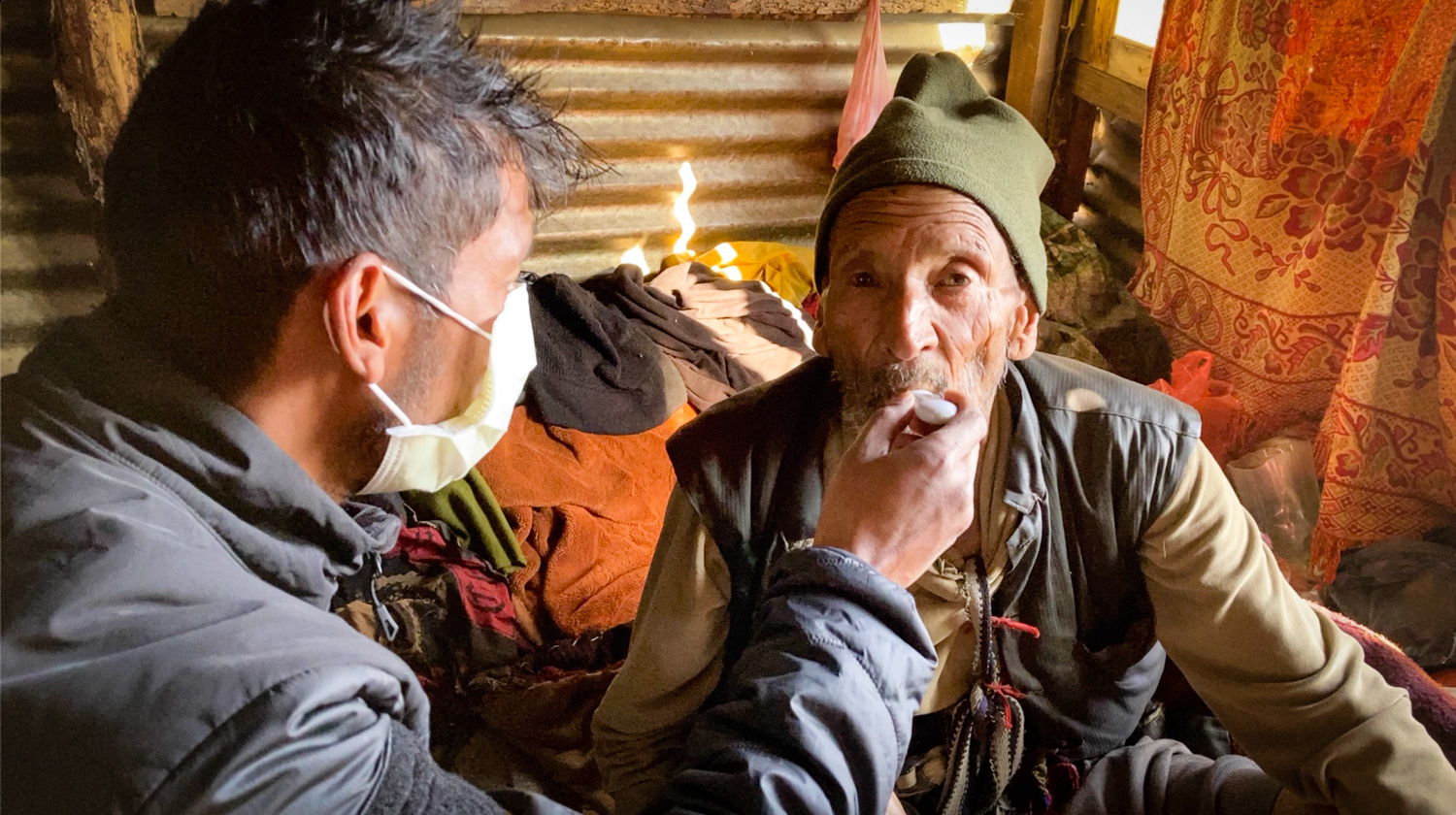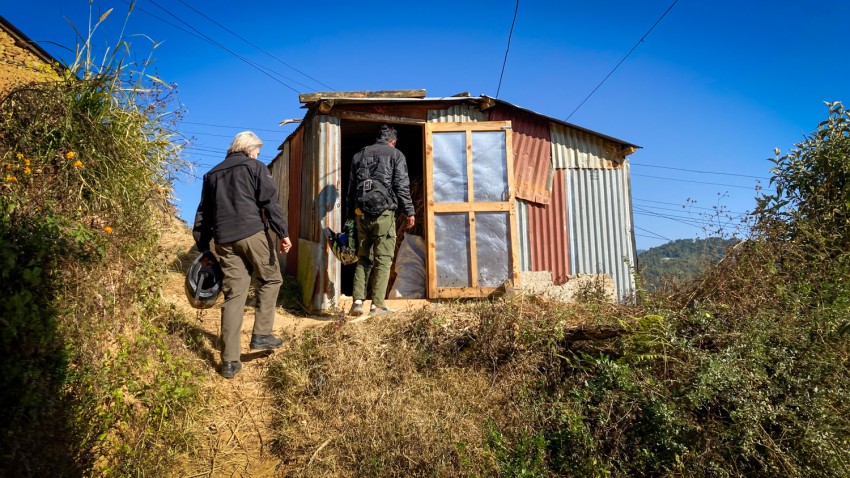 Ramkrishna's eyes brightened with recognition as we entered. His room… a small tin shed. A collage of colors and rust patinas cover every surface of the salvaged corrugated metal. Six feet wide and ten feet long, the self-standing structure features one small window which casts a blade of bright light across Ramkrishna's face. He shares the space with dried corn, broken farming tools and a stack of dried rice sheaves which serves as feed for livestock. A rough pile of filthy blankets outline a sleeping area on the concrete floor. A small well-used tea kettle sits on a ring of partially charred sticks. The remnants of this morning's cooking fire.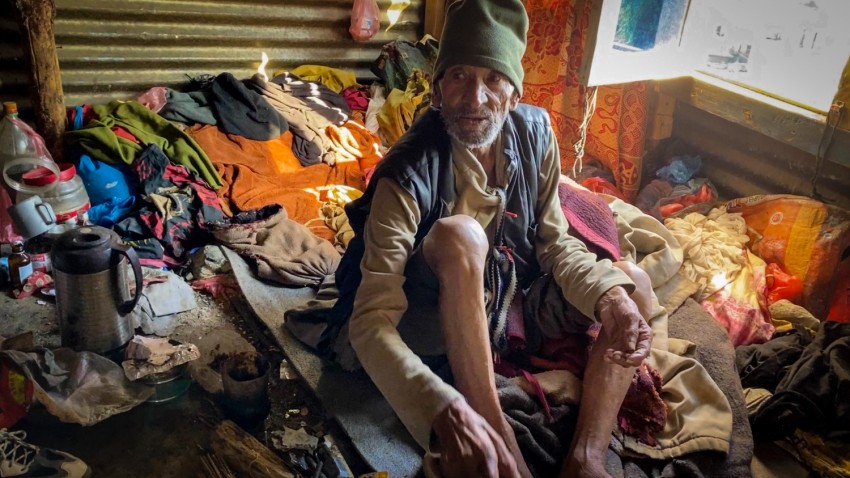 Ramkrishna December 2021, Thaha, Makwanpur, Nepal
Ramkrishna speaks breathlessly with an ominous gurgling in his chest.