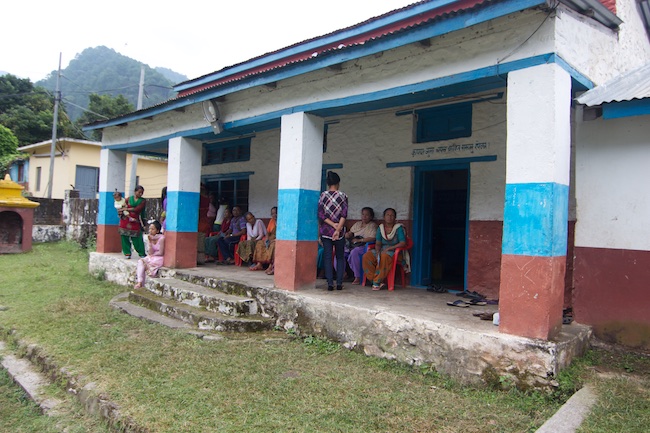 In 2013, at the same time as the Kogate pilot project began, ARP opened a satellite clinic in Bhimphedi, a small village located three hours south of Kathmandu between Kathmandu and the city of Hetauda. The Village Development Committee offered us the use of a small community building in the center of town to be used as our clinic.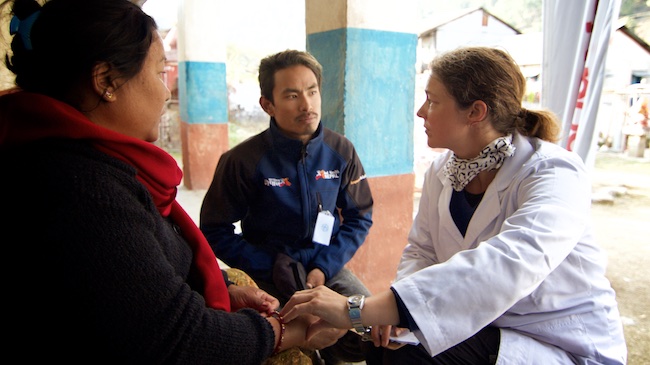 This clinic, still in operation today, is located in the same district as the Kogate clinic. Located about 3,000 feet lower in elevation than Kogate, the slightly drier, warmer climate allows us to provide treatments outside in the warming sunlight during the winter months. Many patients access our services from distant villages via local buses that arrive each morning. News of our ability to affectively treat post-stroke sequela has traveled throughout the region attracting patients from as far away as the Nepal-India border.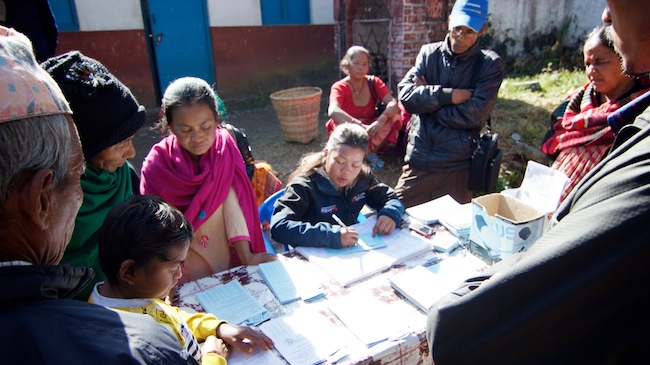 The clinic's strategic location along a main road facilitates access from many rural areas, allowing us the opportunity to continue to serve the Makawanpur population of approximately 40,000. Since inception, Acupuncture Relief Project volunteers have provided over 25,000 primary care visits at this clinic.