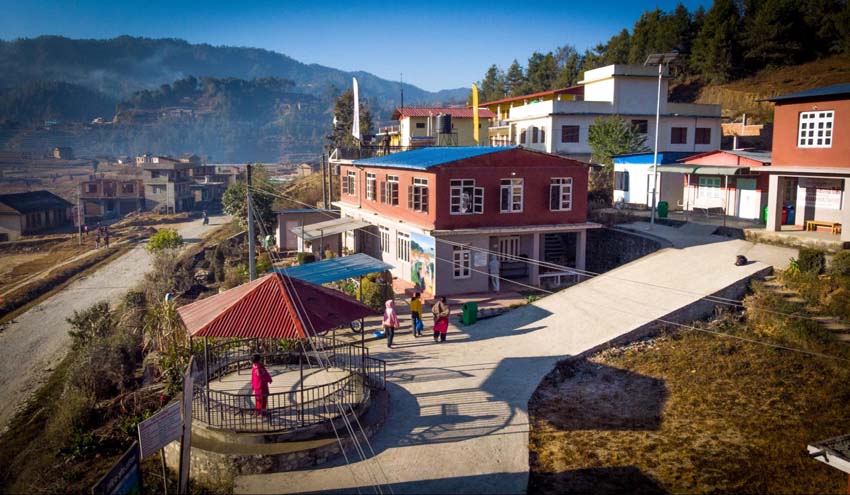 Our patient sits on a mat that is hand-woven with rice stalks, separating her from the cold stone floor. It's early and our clinic hasn't opened yet but this woman's family called us to come have a look at her. It's brisk and my fingertips sting and yet the morning sun is doing its best to cut through the frost. The house is made of concrete and clay bricks. It's unpainted and is adorned with a simple corrugated metal roof. By the looks of it, 8-10 family members live here and they are all gathered around the small outdoor courtyard where the family does its daily chores. A couple of goats, staked in a pen, happily munching on some dried grasses are apparently oblivious to the small crowd of people. Chakkhu Maya Gopali, our patient, appears to be in her seventies. She is barefoot but dressed in a winter-weight kurta made of a bright red, black, and yellow fabric. Around her head and shoulders, she is wrapped in a thick wool shawl. Even before she says "jhumjhum", meaning tingling, I can see by the way she is sitting that she is having a stroke. I've seen this same scene many times.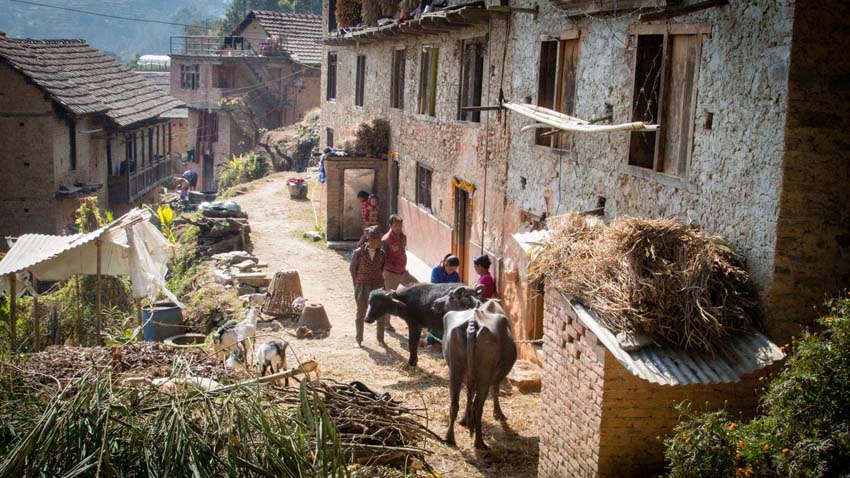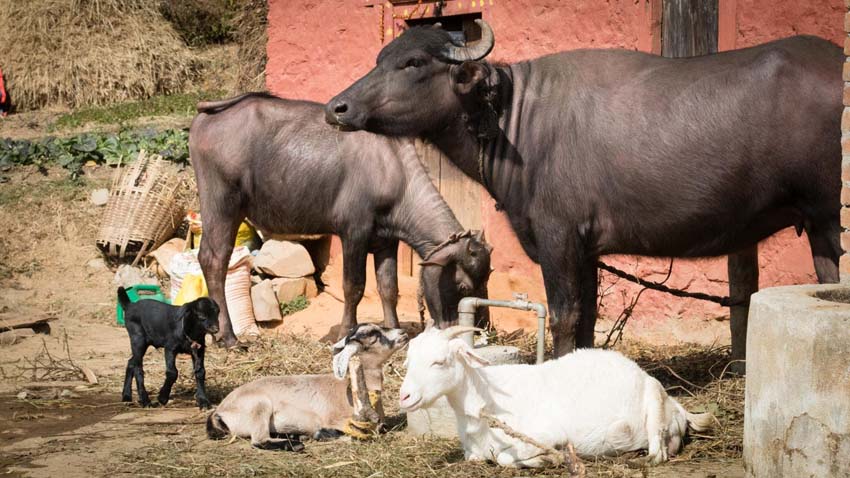 Although we don't do this every day, we are often called to come to have a look, evaluate and give advice to people in the village. Over the last month, I evaluated two other strokes, diagnosed an elderly man with tuberculosis, witnessed a man die of a heart attack, and helped two young women who were catatonic having suffered from psychogenic shock. These things all fall outside of the "normal" operation of our clinic and are somewhat outside of our clinic's scope… but people call us and the fact that they call us, well… It lets me know that our ripple is turning into a wave.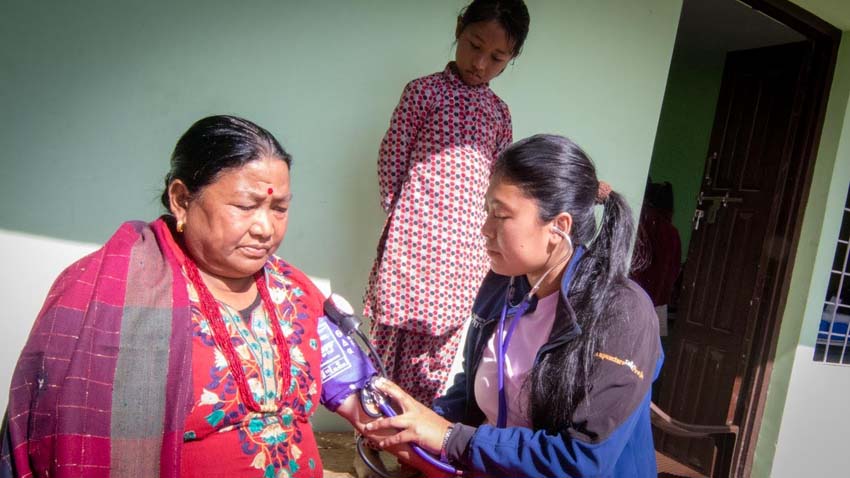 On this particular morning, I walked over to our patient's house with our Clinic Director,  Sushila Gurung. I have been working with Sushila since she was 19 years old. She joined our clinic project in Chapagaon as a medical interpreter.
It was immediately apparent that Sushila had a natural talent for working with patients and making them feel listened to, safe and supported. Much has happened since then. Sushila went on to study acupuncture and rejoined our project as a clinic intern. During the COVID shut down she was instrumental in getting permission to reopen the clinic and established safety protocols that allowed the clinic to resume normal operations. Sushila, now 29, happily married and pregnant with their first child, co-leads our Bajrabarahi Clinic with her husband Satyamohan. She has become a competent and confident health practitioner and possesses a kind, yet firm, authority as a leader and is well respected by our volunteers and staff alike.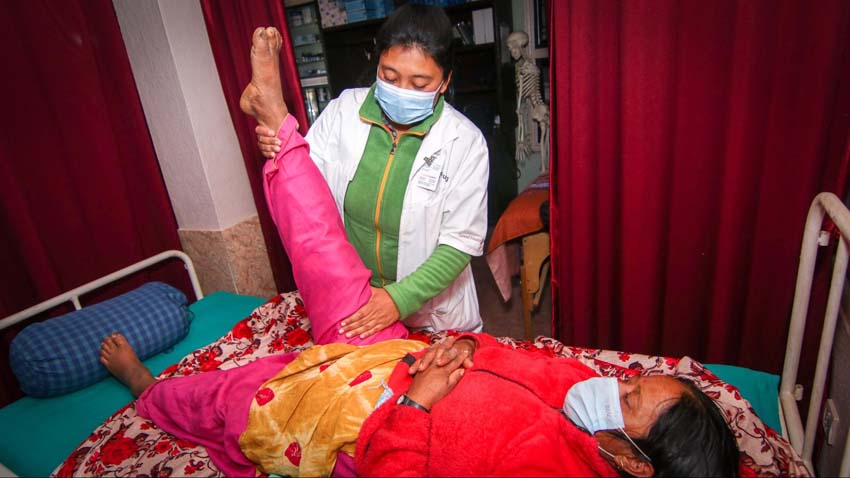 Sushila goes right to work assessing the emergency by taking a full set of vital signs and begins interviewing the patient and surrounding family about the event. I began performing a quick neuro exam. The woman's blood pressure is 224/122 (a clear emergency) and although she is reporting tingling in her left arm and leg she can still clumsily move the affected limbs and wiggle her fingers and toes and weakly squeeze my hand. Sushila informs the family that she is having a stroke and needs to be transported to the hospital. As expected, the family hesitates and asks several questions about the necessity of going to the hospital. Sushila administers a dose of aspirin to the patient to help reduce clotting in the blood while she answers the family's concerns. Ambulance rides and hospital stays are prohibitively expensive in Nepal and the family is reluctant to undertake this expense if it is likely that Chakkhu Maya is going to die. Sushila calmly reassures them that, right now, the stroke appears to be mild. She counsels them to take her to a government hospital in Kathmandu that will not be too expensive yet they will receive adequate care. Sushila writes a brief case report to the receiving hospital detailing the history, vitals, and treatment given and calls for the ambulance. It takes the ambulance about 30 minutes to arrive, which is pretty quick for where we are located.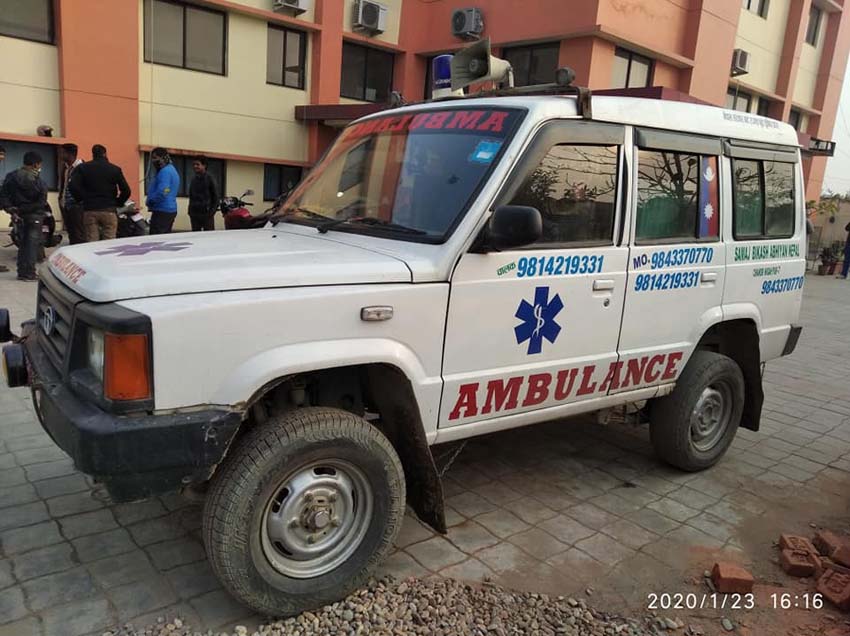 When I say ambulance… if you are picturing a rolling hospital on wheels equipped with a highly trained team of paramedics you are sadly mistaken. Here, an ambulance is a rugged built, four-wheel drive, utility truck with a rudimentary bed in the back. The only crew is a driver who has no medical training. There is an oxygen bottle in the back but no seat belts or any way to secure a patient on the bed. For that, you pile in two or three family members who hold on to the patient for the two-and-a-half-hour punishing ride on the unpaved mountain roads to Kathmandu. I have had the displeasure of riding to Kathmandu in the back of an ambulance while supporting a patient and I don't recommend it unless you have a strong stomach and can take more than a few bumps to the head.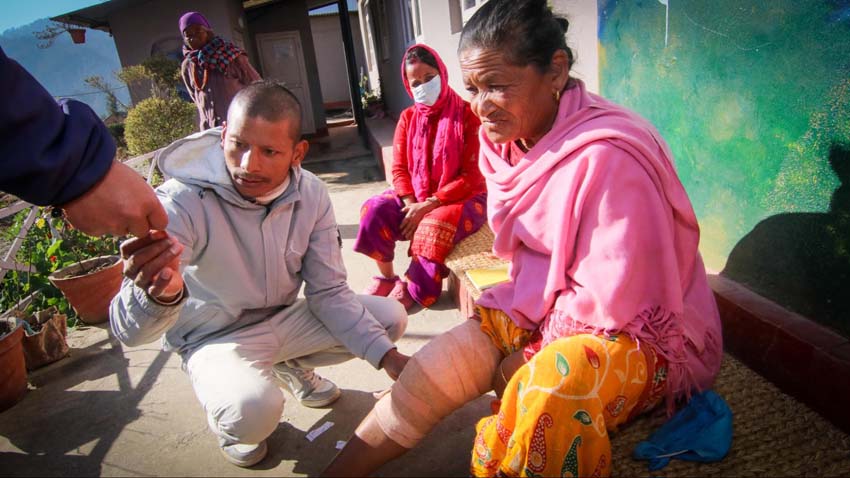 Evaluating the medical needs of our community is challenging. Our clinic has become quite well known for its management and rehabilitation of patients who have suffered strokes and other types of paralysis. But again, this is not the focus of our care. Our focus is to help prevent strokes from happening in the first place which is a far more monumental task. We aspire to manage a class of diseases called NCDs or Non-Communicable Diseases. As developing countries like Nepal increase their life expectancies through improvements in sanitation, childhood vaccine programs, institutional birthing centers, and access to care for infectious diseases such as typhoid, cholera, hepatitis, and tuberculosis, new diseases take their place as the predominant health problem. These diseases are ones we acquire through a longer lifespan, most notably heart disease which can result in heart failure, stroke, or heart attack, respiratory diseases like chronic obstructive pulmonary disease, and diabetes which can lead to complications with the kidneys. Also included in this disease class, is chronic pain, which degrades our quality of life and results in a burden on the healthcare system as over 70% of all visits to health facilities are for pain complaints.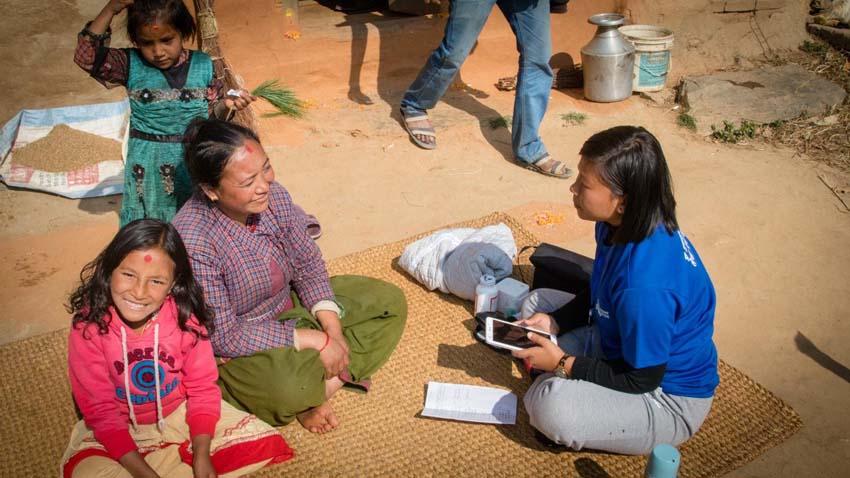 In 2018 our project executed a wide area research survey to assess the risk factors that promote NCDs in our catchment area. Education and socioeconomic factors were assessed as well as the prevalence of smoking, alcohol use, obesity and even the types of cooking fuel that people use. Most importantly we looked at people's overall access to adequate medical advice and appropriate medications. Our findings were published by the Journal of Global Health Reports and shared with the local, municipal, provincial and central governments of Nepal.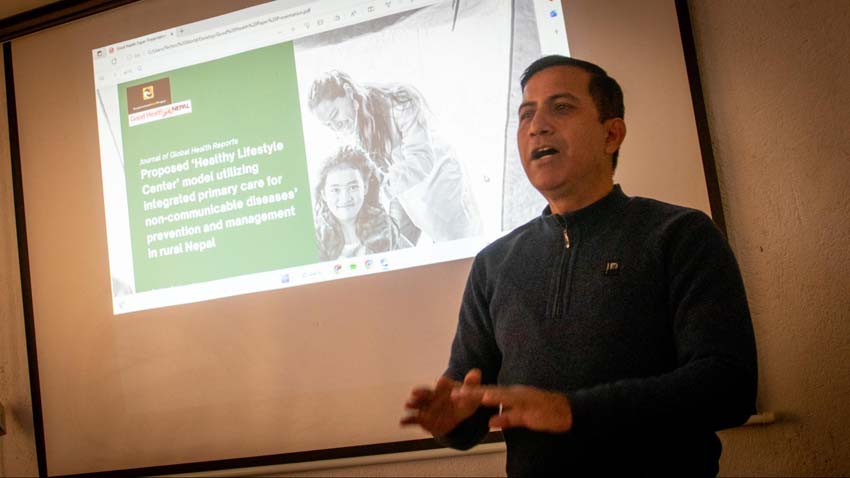 From this research, we began to formulate a health model that could be easily adopted and replicated by other municipalities in Nepal. Beginning with a World Health Organization model that other developing countries have implemented with some success, we conceptualized a model more adapted to the isolated and rural areas of Nepal. This year we were able to publish a paper detailing the concept and presented it to the municipal government that oversees our clinic. The political bodies were enthusiastic and we received a commitment for government money to further develop the model.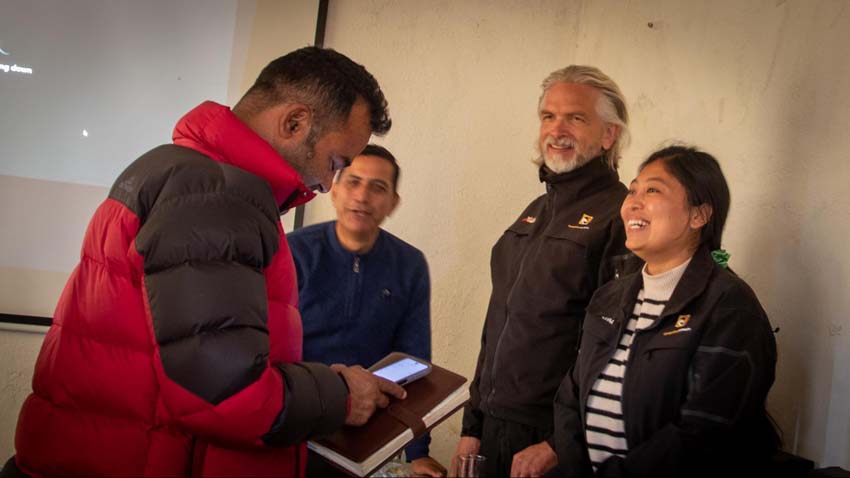 The problem with NCDs is that most people don't know they have them. High blood pressure, diabetes, and the early stages of pulmonary disease are largely without symptoms and rarely prompt patients to seek medical care. Wide area screening is necessary to catch these diseases early when they are still manageable. This is where our clinic, known as a Healthy Lifestyle Center (HLC) comes in. Our concept balances the need for individualized care with the need for community care. First, we address individual needs, predominantly chronic pain, with simple and inexpensive drug-free therapies in the form of acupuncture, physical therapy, and herbal medicine. Our patients visit our clinic often and we get to know them well. We give them practical medical advice, look at X-rays, order lab assessments, assess and manage any medications they are taking, and most importantly we screen for NCDs that they don't even know they have. We catch A LOT! And we listen to our patients who are often telling us about people in their villages that may need to be looked in on. We go look. We take our motorbikes or walk out to distant villages to do simple health assessments. This is why, when someone is having a problem, they call us. In the future, our HLC will train and employ health workers whose only job will be to do door-to-door health assessments.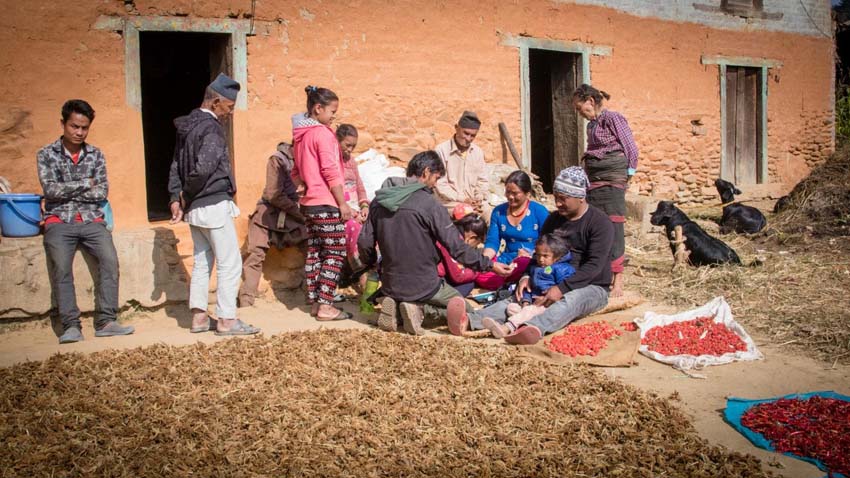 Back in early 2015, I wrote a blog entitled "Making a ripple" which told about the founding of a small acupuncture school in Kathmandu called the Rural Health Education and Service Center (RHESC). This little school was and remains an important first step in sustaining a project that relies on Nepali manpower and expertise. We have continued to mentor graduates through internships and advanced training workshops. These are all efforts to establish acupuncture as a recognized health profession in Nepal. Just this year the central government authorized the hiring of acupuncturists in government health facilities and several of our past students were able to get these good paying government jobs. Even our Clinic Manager, Satyamohan, is now employed by the government of Nepal which reduces our operating costs.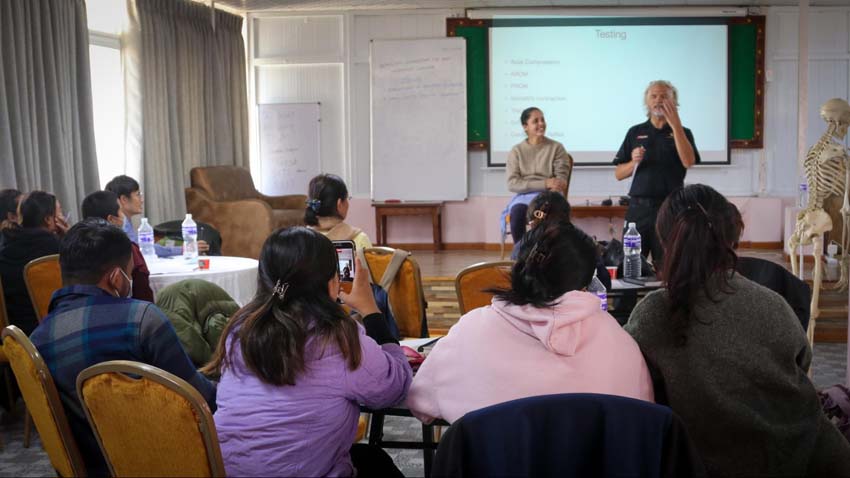 Sanita Gopali is a young Newari woman from Khunchal, a small village about fifteen minutes' walk from our clinic. Sanita worked as one of our medical interpreters in 2018 and decided to study acupuncture at RHESC. This year she has rejoined our project as a clinical intern and she is doing great work in developing into an integrated health worker. As a local, she brings to the project even better insight into the community and one day may lead our HLC in Bajrabarahi.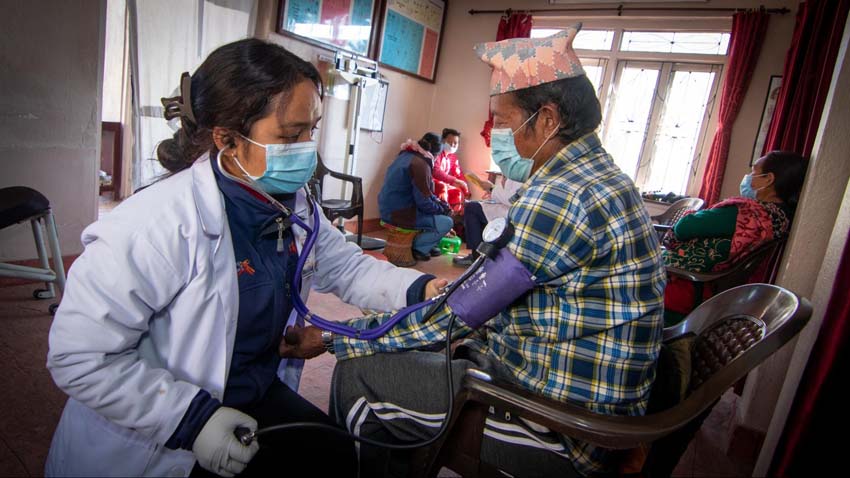 Our next steps are to further develop and establish the HLC concept. The municipal government has asked us to expand our initial research into NCD risk factors to cover the entire municipality. This will be a giant undertaking for our small organization as it will require a door-to-door survey of over 5000 households spread over 20 square miles of steep hills. It will also include a general wellness assessment for over 20,000 individuals many of whom have never seen a doctor in their life.  This research will be used to allocate needed resources to address NCDs. Medications to manage hypertension, diabetes, and breathing difficulties may soon be available to our patients for free or very low cost.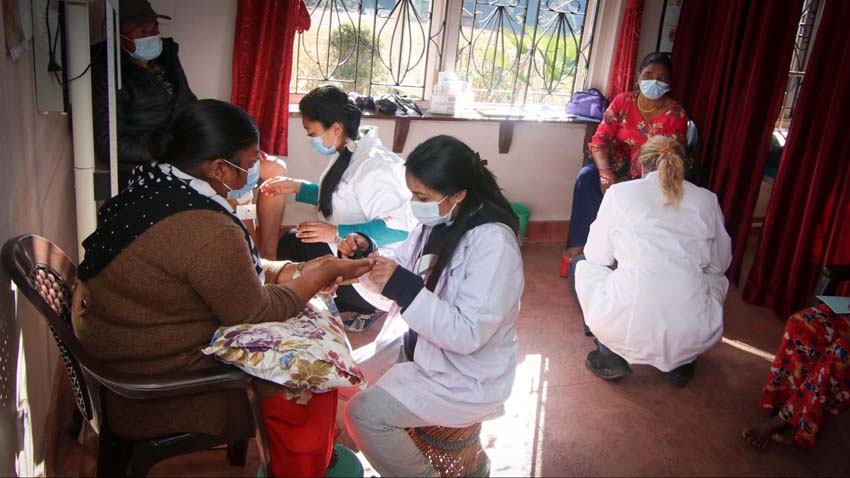 In the meantime… Satyamohan, Sushila, Sanita, and our parade of foreign volunteers will continue to help our patients with their achy knees, low backs, and necks. They will attend to minor wounds, ear infections, and migraine headaches and help assess emergencies. All while they will be vigilantly preventing the next stroke by managing community NCDs. Maybe someday, I won't have to assess another patient on a cold December morning with the goats silently judging me. 
As for Chakkhu Maya. She is back from the hospital and is doing okay. Her family told us that the hospital was grateful for our handling of the patient and the letter we provided detailing the actions we had taken. Her blood pressure is now managed and the paralysis in her left hand and foot continue to improve. Fortunately, she lives close to our clinic, and… we have acupuncture. --- Andrew
Author: Andrew Schlabach, AEMP LAc
Director, Acupuncture Relief Project
Bajrabarahi, Thaha, Makwanpur Nepal