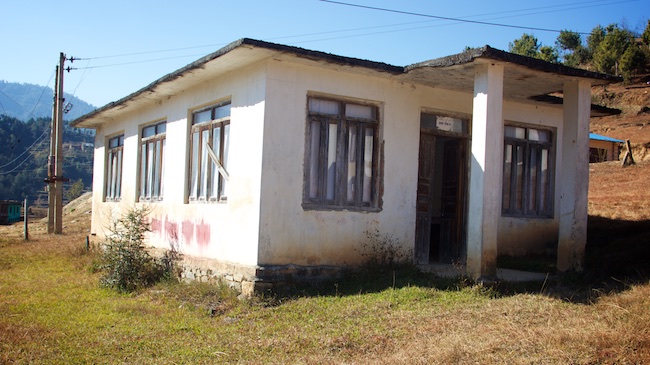 The town of Bajrabarahi is located about three hours southwest of Kathmandu. In early 2015, Acupuncture Relief Project was offered a small abandoned building (above) and was asked by the District Health Office in Makawanpur to join them in a joint clinic venture to create Nepal's first integrated health model for rural areas.
The Gorkha earthquake in March of 2015 severely damaged this building, requiring us to spend much of the summer renovating and rebuilding, as well as adding a second floor. The first floor of the building serves as the clinic, while the second floor offers dormitory-style housing to our practitioners. We were able to open the clinic to patients in November 2015 (below). This clinic serves a catchment area of over 100,000 people and stands beside the government health post. 
We have begun our journey to reform the delivery of primary care in this region through cooperation and education of local people and healthcare workers. This facility also serves as a training facility for students studying acupuncture and rural health at the Rural Health Education and Service Center (RHESC) in Kathmandu. Our goal is to have year-round operation at this facility by Nepali-born practitioners by the year 2020.