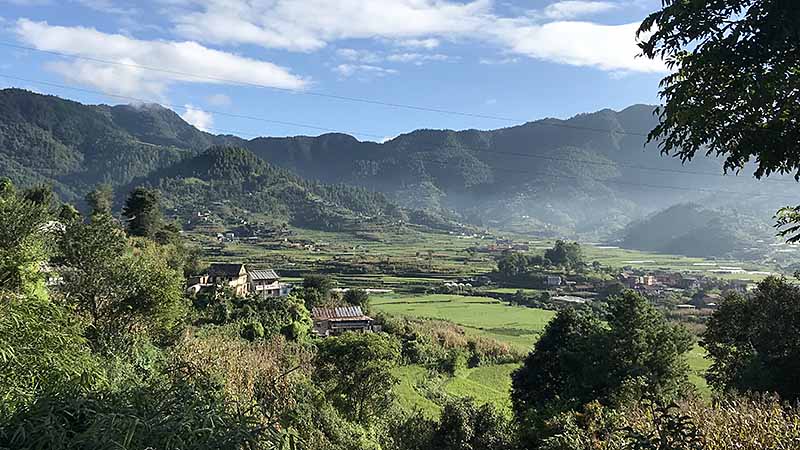 It has been a month now I have been living in Bajrabarahi, Nepal and I am in a nice groove. I am consistently seeing around 15-20 patients a day in the clinic and feel slightly less panicked every time I get a new one. Practicing Chinese Medicine here is very different than practicing in Portland. I consistently see elderly patients who have never been to a hospital or seen many doctors in their whole lives. It is an awesome responsibility to have their care in my hands, and I feel the weight of it each day.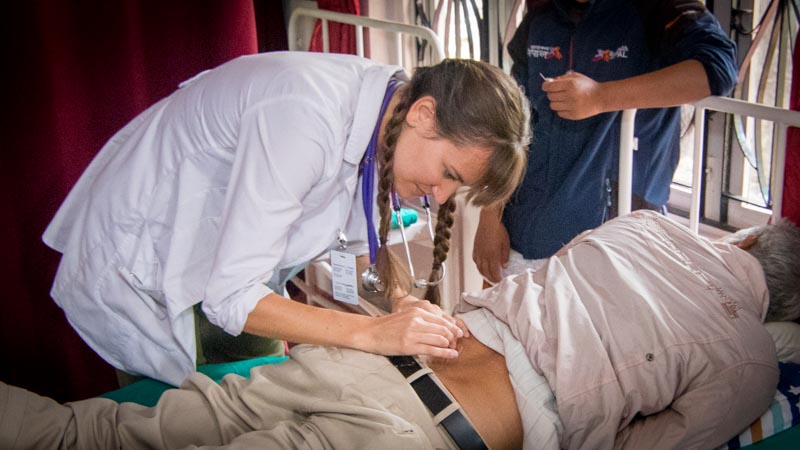 Typically, the patients will walk into my station in the clinic, hands pressed together, with their head  bowed and offer a "Namaste". This greeting is always offered with a smile, no matter how much pain they are in. Then we sit and talk for a few minutes while I get a little history of their complaint. I will ask a few questions, and then do some exams. I have learned quickly (through the tutelage of my Team Leads), that physical exams are priceless and give you the best clues into figuring out a diagnosis, and later helping each patient. A month into clinic, I am beginning to feel more confident in my exam skills. The difference of practicing in the clinic here is that we aren't just giving acupuncture treatments to our patients, we are often making referrals and coordinating with the health post to make sure each patient gets the care they need. And that is not always acupuncture. It's exciting to widen the scope of my practice and build new skills each day. I have learned that I love cleaning wounds! I didn't know that about myself before, but I do! When its rainy, patients will often come in with leech bites on their feet and legs, which I get to clean. And on a rare occasion, someone will come in with a laceration on their hand from their scythes, with which they use to work. I genuinely enjoy cleaning and bandaging each one. I may have never learned this about myself had I not come to Nepal. The other practitioners have learned that I enjoy this task and will often invite me over to look at their wound care, too. Self discovery comes in all forms here in Nepal!
Here I am with one of my patients, I wont post any pictures of wounds...Don't worry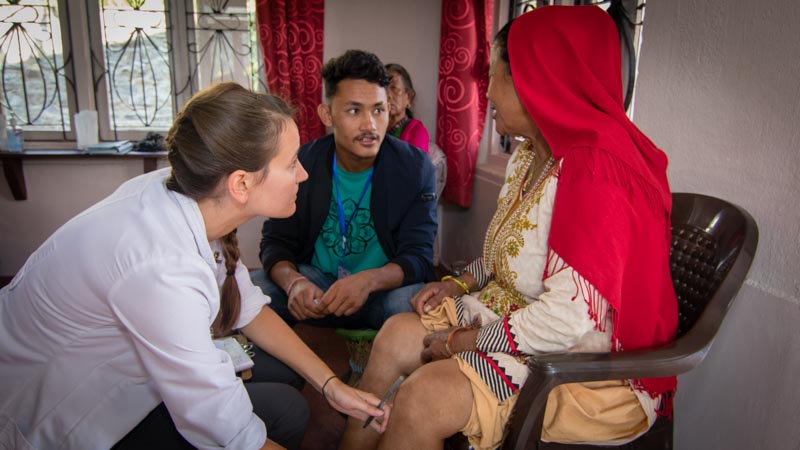 None of this would be possible without our amazing interpreters, who are rockstars. The interpreters are between the ages of 16-22ish and local to the area. They are the reason I get to sit with my patients and connect with them in a meaningful way. That is the difference between a translator and an interpreter. Our interpreters try to convey our tone, our affect, and really bridge the gap between myself and my patients. It can be an exhausting task, and the interpreters always handle it with such grace. Especially for being so young. If we have any down time in the clinic I love to learn about their lives, their culture and if they are up for it, give them a treatment.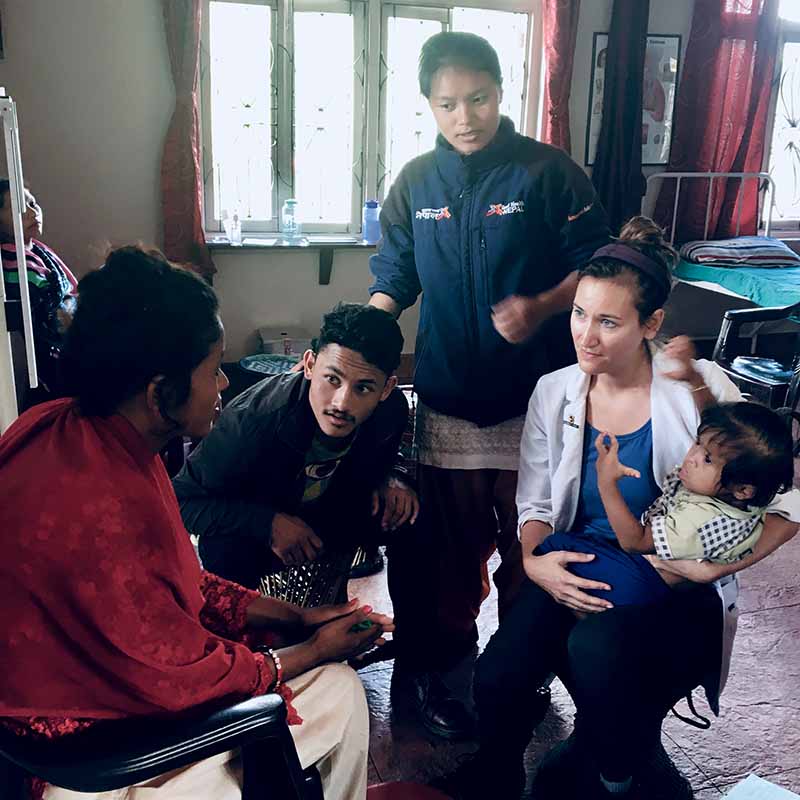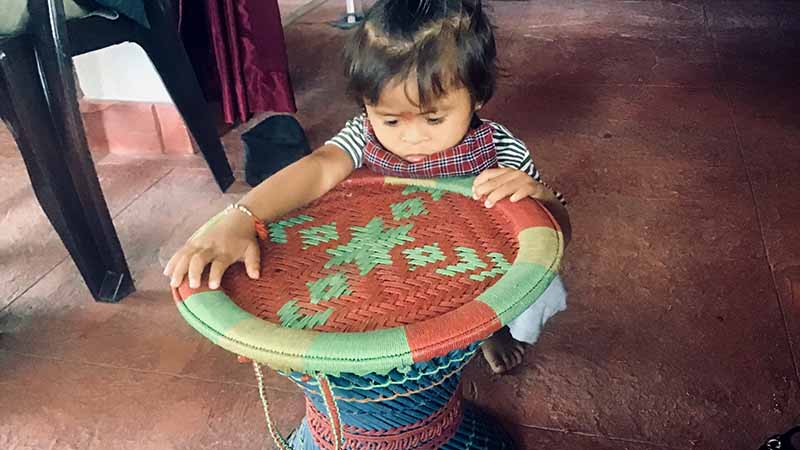 I want to share a few photos a couple of my favorite patients. I love them all, but a few really stand out. Below is Abhi, who is two years old and was brought in by his mother. On our initial exam, he wouldn't make eye contact with me or respond to me. As our treatments continued, I learned that he loved to have his belly needled and tickled. To see this kiddo smile and laugh while getting acupuncture was amazing!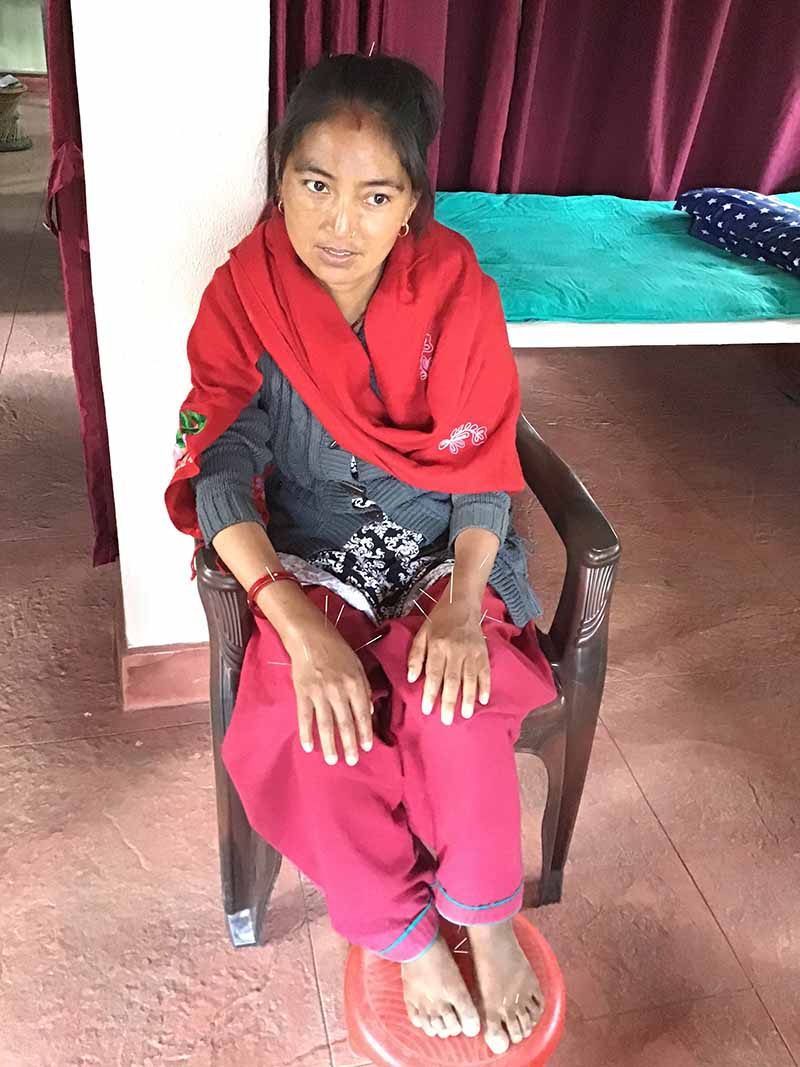 Next is Samita, she is 30 years old and living with Rhuemathoid Arthritis. We have been working hard at keeping her pain down and keeping her joints as healthy and possible. She is very shy and very kind. After a month of working together three times a week, she is beginning to open up to me. Now her face lights up when she sees me and if I'm lucky, she will bring her 5 month old baby boy and let me hold him while she retains the needles.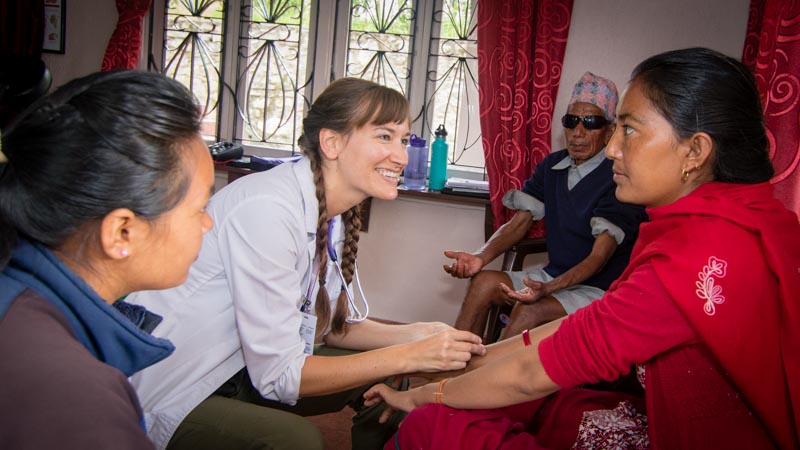 Though the work can be heart wrenching at times, and exhausting at others, I find that I am happier and feel more restored than I think I ever have. When I am not in the clinic, I read books and rest, eat delicious Nepali food and share stories with my fellow team. We all laugh a lot, share, and support one another which is so wonderful. We all bond over our morning cup of coffee and what goodies we can find at the market. I am so grateful to get to be here in this beautiful valley, treating patients in such a supportive environment. --- Melissa Laws