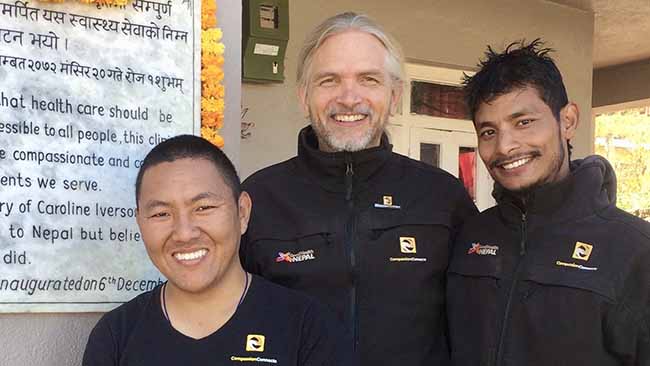 The day started like most days, a brisk late-autumn morning with a light frost on the ground and clear blue skies. A breakfast of churra (beaten dried rice), chickpeas and a boiled egg. Together the team is talking over a patient case regarding an eighty year old woman that we had visited the day before. She lives in a remote village within our catchment area and we heard from her brother (one of our patients) that she is blind and is having breathing difficulties. Collectively we agreed that we should have a look at her, so we dispatched one of our volunteer practitioners and an interpreter on a motorbike. They returned after several hours to report just how remote her house actually was and that she was in poor condition with weakening vital signs. Today we decide that we should dispatch an ambulance out to her and see if we can get her to a regional hospital. This is where the day started to go sideways.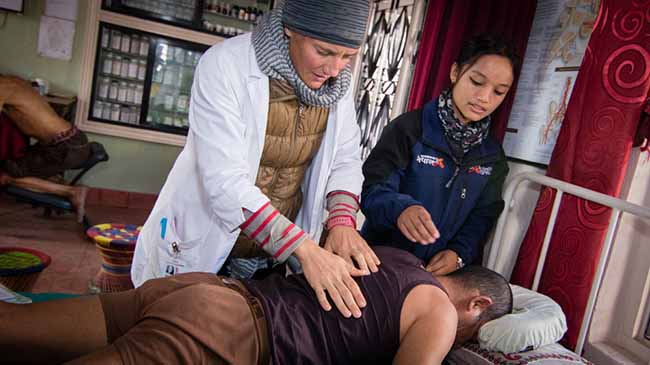 The ambulance arrived at our clinic about mid-morning. Like most rural ambulances in Nepal it is nothing more than a long-past-its-prime four wheel drive vehicle with a basic stretcher and oxygen tank in the back. The driver is an irritable middle-aged man wearing disheveled clothing and has a half smoked cigarette in his mouth. I busy myself briefing the two practitioners who are going with the ambulance and make sure the oxygen tank is full and operational. No sooner than I see the ambulance bump it's way out of our compound and on to the main road I hear a call from our clinic that we have an emergency. "Chitō ā'unuhōs" means come fast!.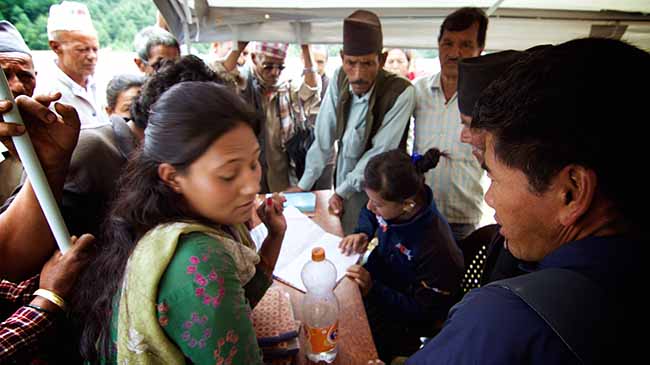 I hurry into the clinic to see that a practitioner has started CPR on a man who looks to be about forty years old. Her interpreter provides assistance with artificial ventilation, blowing deep breaths into the man's lungs. I stifle a wince as I hear the man's ribs fracture under the heavy chest compression and quickly look around the room. The clinic is filled with about twelve patients all curiously looking at the activity and there are four men (presumably the man's friends) huddled closely around the scene. I call for a scissors and rapidly cut the man's shirt off. No signs of trauma, no pulse, no respiration and his pupils are dilated and unresponsive, I ponder our options; we are hours from the nearest hospital and maybe further to the nearest defibrillator. I question the men that are standing near and they tell me they found him collapsed nearby. They did not see him go down and did not know how long he had been unconscious. Minutes pass… I take one final look into his lifeless eyes with a pen light and reluctantly tell the practitioner that she can stop CPR. He's gone.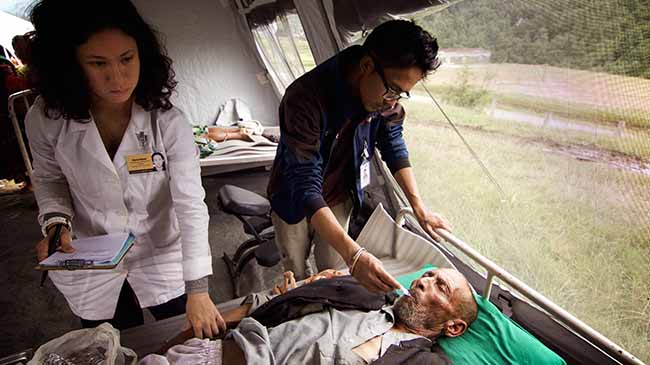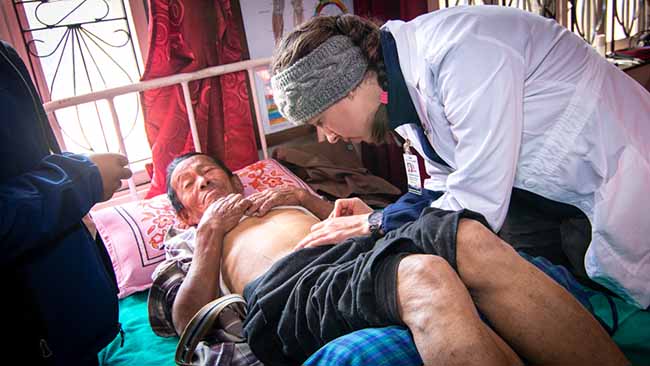 After ten years of working in the rural areas of Nepal, this was a first; someone had died in our clinic. We cover the man and pull the privacy curtains around him and slowly the clinic returns to its normal buzz of activity. I step out of the clinic to consult with the local health post about the procedure for documenting the death but then hastily retreat to my office. My head is suddenly spinning with a post-crisis adrenaline rush and I wonder if we had handled the situation correctly. "What do we think we are doing out here?"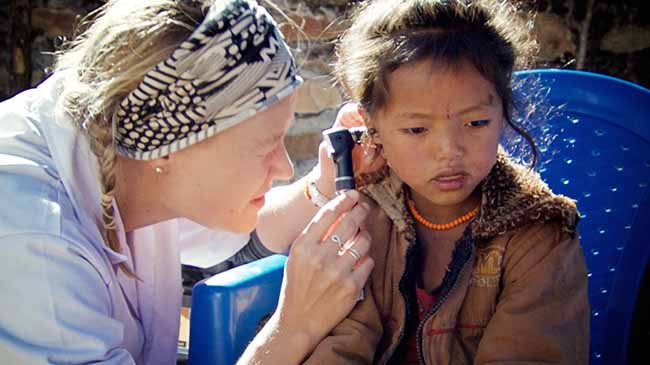 We are not an emergency room, we are a primary care facility. Between our two clinics, we see 100 to 130 patients everyday. We use acupuncture to treat chronic pain, injuries, gastrointestinal complaints and many women's reproductive health issues from uterine prolapse to infertility. We have helped many patients walk again after debilitating strokes. We counsel patients on managing their diabetes and high blood pressure and educate them on the proper use of their medications and diet. We catch complicated things like tuberculosis, skin cancer and thyroid disorders and help manage referrals to other facilities through a our follow-up procedures. With children we treat many ear infections and fevers. That said, because we are open when other facilities are closed, our services are free and accessible to all—we never know who will come into our clinic or what will be wrong with them.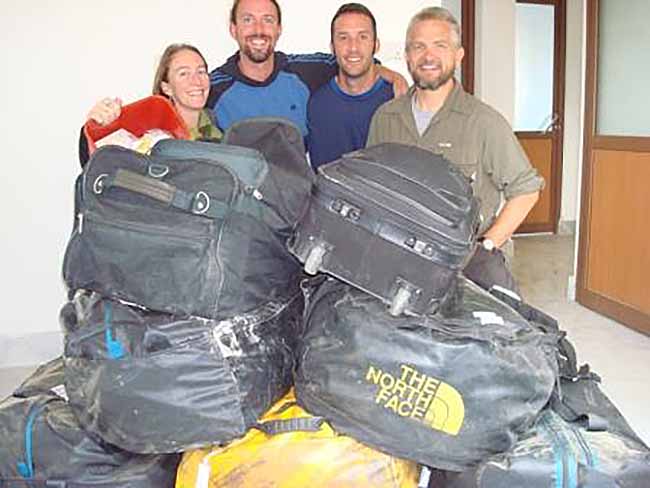 Since we began ten years ago we have spent about $1.2 million USD. For that money we have provided over 350,000 patient visits to over 25,000 individual patients. That is at cost of about $3.50 USD per visit. That number does not cover many costs that are borne by our volunteers so let's say $4.00 USD per visit. That is a fraction of the cost of other medical camps which often cost more that $50 per visit, are more resource intensive and accomplish less. Even at that, I think this is the worst way to look at the value of what we do. 
If we look at the efficacy of our clinic only from the standpoint of cost and benefit to the patient we might miss the real value of our project which in many ways is unquantifiable.
Let's start al the beginning.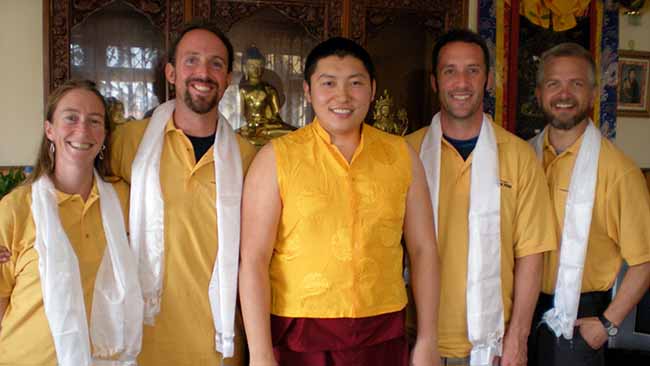 In the Fall of 2008, our first team arrived in Nepal. Of course we did not know this was going to be the beginning of a lifelong project involving ten different clinic locations, dozens of volunteers, staff and students, the founding of an acupuncture school, construction of a permanent clinic facility and the influencing the entire field of acupuncture in Nepal. We were just a team of recently graduated acupuncturists who had experience in Nepal and wanted to see how our medicine worked. We had no idea about the depth and width of clinical problems Nepal was going to throw at us.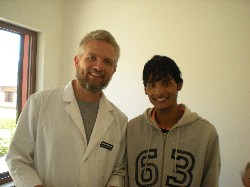 Before we even opened our clinic and saw our first patient, I met a young man by the name of Satyamohan Dangol. A skinny, but handsome, twenty-two year old Newari who lived next door to our clinic. His father brought him to see us because he had injured his back and was having debilitating sciatic pain. He had visited many hospitals and had undergone several different therapies without relief and he was not particularly hopeful that we could help him. But we did. And like many of us that have become interested in Traditional Chinese Medicine, we began with our own experience of it. Satyamohan began his journey with us by joining our team as an interpreter. I working side by side with him for many months that first year during which time my own skills slowly became more confident and refined. Together we had many successful patient cases and as the weeks went by our trust in one another grew. I remember being awestruck by Satyamohan's gift in handling patients. His gentle and compassionate nature made him an extraordinary partner in the treatment room and we made a very effective team.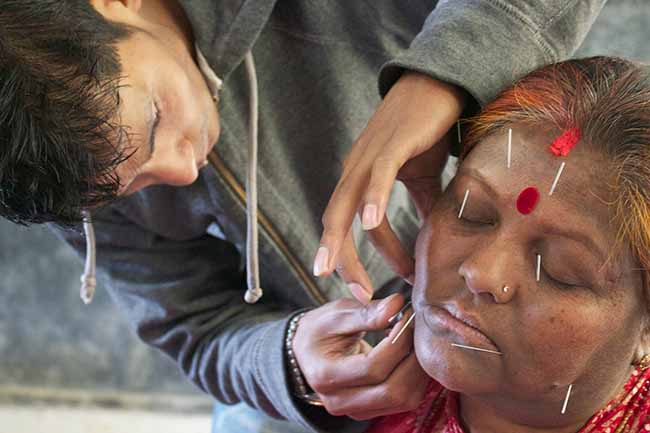 In the years that followed Satyamohan became a quick study of the medicine. As a senior interpreter he helped train new interpreters and closely observed each and every visiting practitioner learning new techniques and theory that he could put into practice. Though still a novice, Saytamohan was showing tremendous promise towards the Nepali doctor that we know today.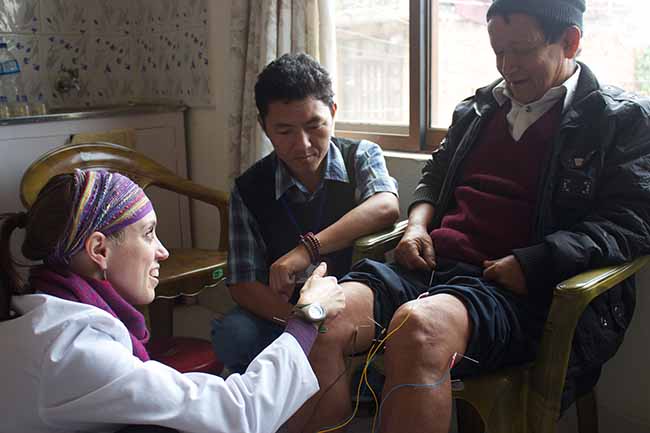 In 2010, we were joined by Tsering, a twenty-four year old Sherpa who's father was killed when he was six years old on a climbing expedition to Dhaulagiri I (one of the most difficult of the 8,000 meter peaks in Nepal). Tsering had been sent from his home in the Solukhumbu Region to a private boarding school in Kathmandu (payed for by his late father's climbing client). Speaking eight languages, Tsering was a talent to behold, however, to his detriment Tsering had acquired a taste for alcohol and a partying lifestyle which attracted unreliable friends.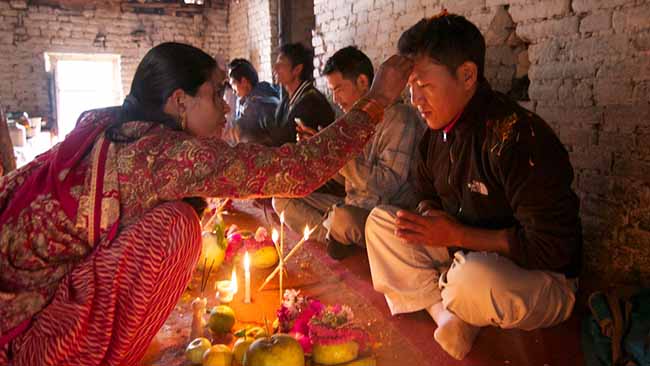 In a later conversation with Tsering he reflected to me that in the beginning he was not at all impressed with us or our medicine. It was just a job which was often very boring. So what changed? Tsering met Satyamohan. Tsering was living far from our clinic and had to commute many hours by bus to reach us everyday. Somewhere along the line, Saytamohan invited Tsering to stay at his house. This would result in the most amazing friendship that I have ever witnessed. Now, Tsering is regarded as part of the Dangol family. He is invited to sit for Baitika, a celebration in which the family's women (sisters) pledge themselves to the long lives of their brothers.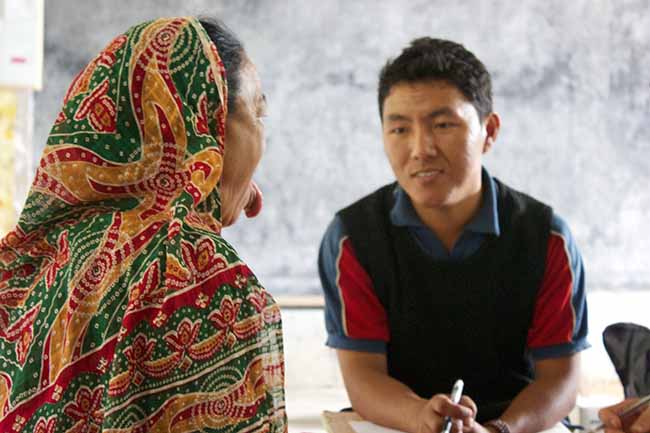 Tsering told me, "One day, I was working in the clinic and I suddenly became very emotional over a story that a patient was sharing. The old man was telling how he had suffering for many years and had gone to many hospitals but no one seemed to care about him. Only after coming to our clinic did anyone listen. In that moment, I came to know how important our clinic was to the man and I knew that this was the work I wanted to be doing." Evidently it was a powerful moment because Tsering dedicated himself to the continuance of the project and the support of all of the practitioners and patients he interacted with. He became one of my favorite interpreters to work with because of his incredible ability to match the tone of the patient. I felt like I was having a seamless conversation with my patients and that I could feel their needs and they could feel my concern. That is what makes an extraordinary interpreter.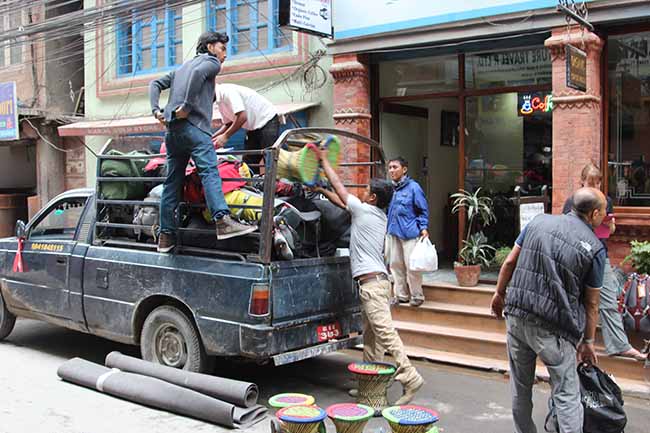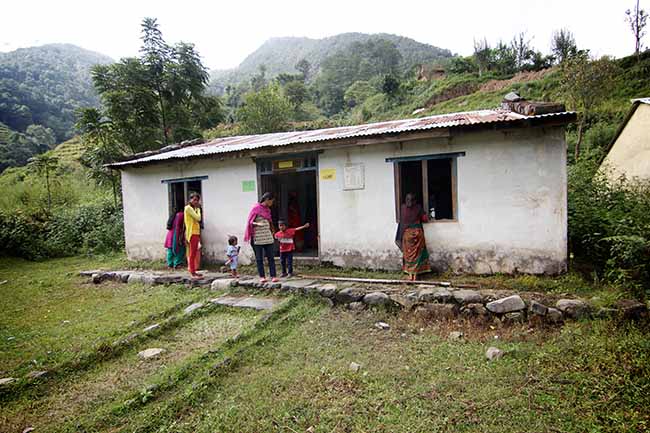 In 2013, our project took on a major transition which was to move our operations to a more needed and remote region of Nepal. I had a desire to work more closely with the government health system and wanted to explore the establishment of a more integrated clinic model which would combine preventative education, palliative care, acupuncture, Ayurvedic medicine and allopathic medicine. I thought that if we could concentrate more on determining what was "best" for a patient rather than on what "we had" for medicine we would have more success in solving complex problems. Of course this would mean we would actually have to get to "know" our patients. This would be a model that would rely on frequent visits over time rather than on miraculous cures.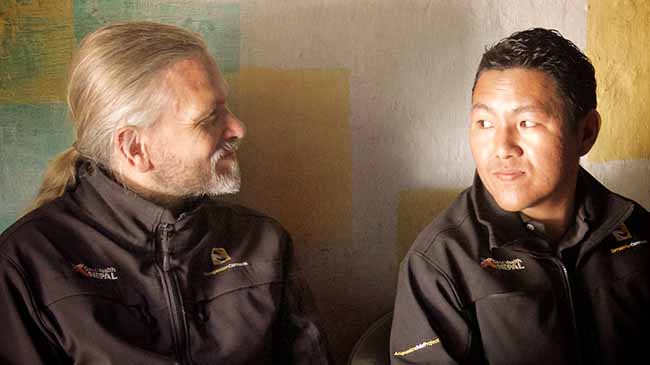 To facilitate our relationship with the government we needed to establish a local organization and legitimatize all of our activities through various government authorities. Over a cup of tea in his small one room flat, Tsering and I discussed my ideas for these next steps. Tsering, now twenty six, said he had been wanting and waiting for an opportunity like this and he jumped on it. Tsering now serves as the Executive Director of our local NGO called Suswaasthya Nepal or Good Heath Nepal. We assembled a board of directors and retained an attorney to begin our quest.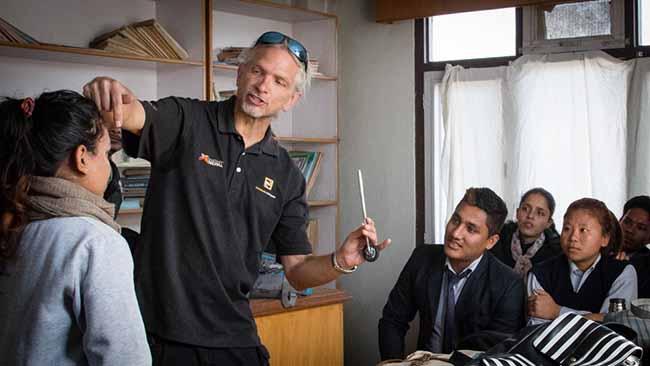 At the same time we began to think about our long term sustainability, which would rely upon our abilities to train and properly license Nepali practitioners. I knew that with my unique clinical experience I had many things to share with new practitioners but I didn't have any training or experience in teaching. To this end, in 2014, I joined the faculty at the Oregon College of Oriental Medicine to learn how to teach. It has been an amazing and illuminating experience which has given me great insight into the needs of students and has inspired many to join me as volunteers in Nepal. At the same time we partnered with the Rural Health Education and Service Center (RHESC) to establish a school of acupuncture in Kathmandu and they invited me to serve their board of directors as a curriculum developer and advisor. Through their efforts we were able to establish a path to limited licensure in Nepal for our trainees and in 2015 we enrolled Satyamohan in their three year program to solidify his credentials. Two years later we were able to send five more students to school in Kathmandu for acupuncture training and we expect to receive them back to our project in 2020 for further mentorship.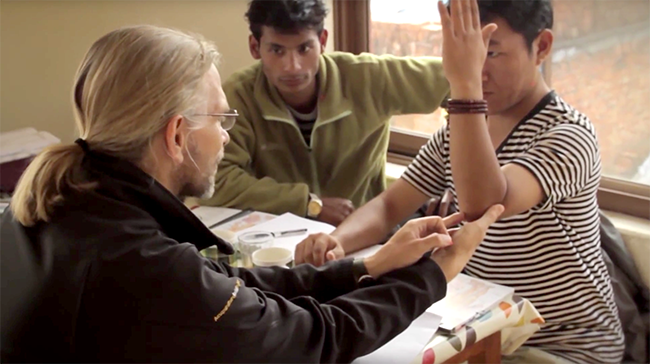 Flying home from Nepal after my tenth clinic season, I'm drawn to reflect on the incredible journey it has been. It is easy to count all of the numbers like the 150 volunteer practitioners who have worked with our project. We dunked them all into the deep end of the pool and it turns out most of them could swim. Over time we learned how to better support our volunteers and how to facilitate their understanding our our clinical model. I'd like to think we run one of the most organized and well-executed programs of its kind and that most of our providers leave with new skills and a better understanding of comprehensive patient care.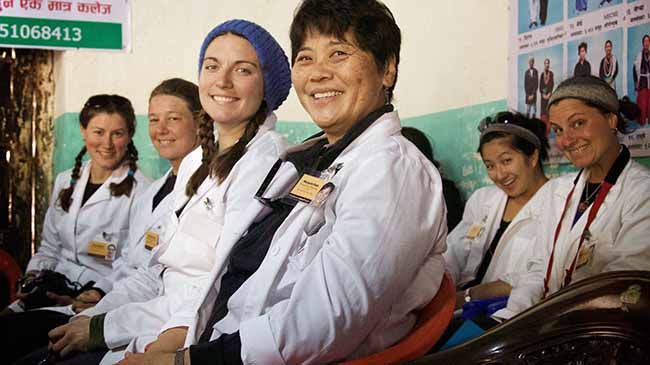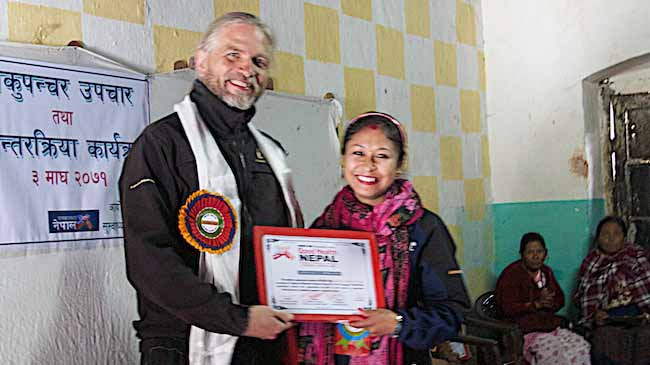 We have also trained over fifty medical interpreters. I would like to credit our first Clinic Director, Nicky Glegg for establishing a program which would successfully transform young English-speaking Nepalis into truly competent language interpreters. We still utilize much of the training she shared with us. Many of our trainees have used this experience to leverage better jobs across Nepal and abroad. During the 2015 earthquake, we were able to respond by offering our interpreters to other emergency medical teams who were desperately in need of their skills. For some of our interpreters, working with us is just an interesting job for a couple of years. Others learn to love what we do and decide they would like to study the medicine too. Every year, I think I derive the most amount of joy out of interacting with our family of enthusiastic interpreters—without whom we would be completely ineffective.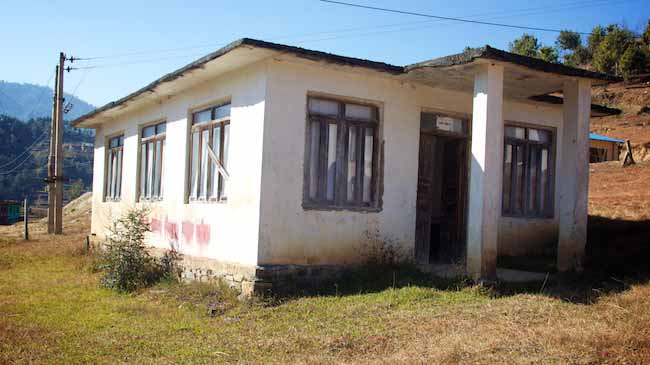 Also in 2015 we were invited by the District Health Office of Makawanpur to establish an integrated care center in Bajrabarahi. The municipality there would grant us a thirty year lease on a patch of land within their healthpost compound at no cost. There was an existing building which sustained some damage in the earthquake and we took to renovate and expand it into a 2400 sq. foot building which includes a clinic, dispensary, reception, classroom, kitchen, office and living quarters. The clinic became operational in October 2015 and we had a dedication ceremony for the community on December 6, 2015.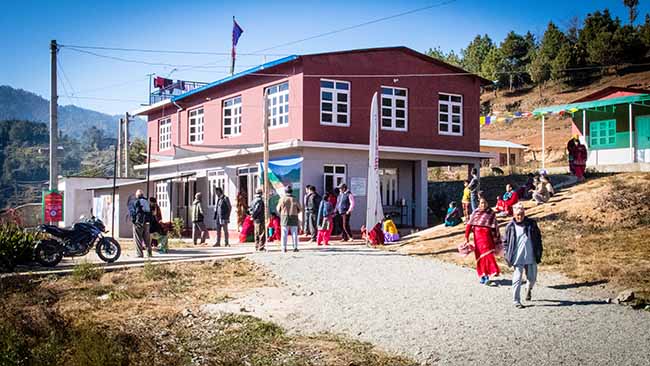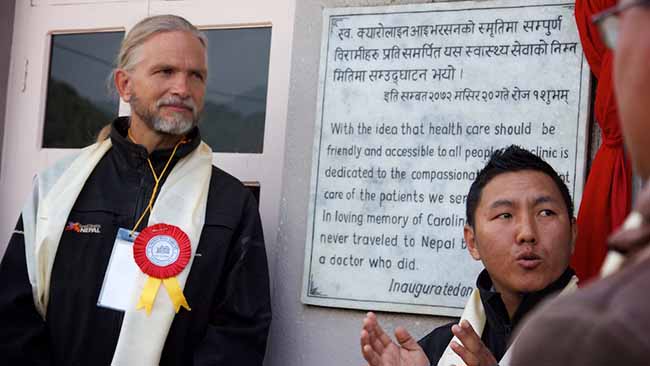 In 2017, we are now recognized through Nepal's Ministry of Health, Social Welfare Council and the District Health Office of Makawanpur (where we operate). These partnerships have given us a greater voice in advocating for policy in rural health and has established a better referral network benefiting many of our patients. I am alway so proud when I visit a hospital and a doctor tells me that he has read our case studies and is very excited about our work. This year we were also able to approve a research study through the Nepal Health Research Council which will be conducted in 2018. This research will help assess risk factors and prevalence of non-communicable diseases in Nepal and will be the first of its kind. 
After all of this… in my mind, the value of the project can be best measured in this tale of these three brothers.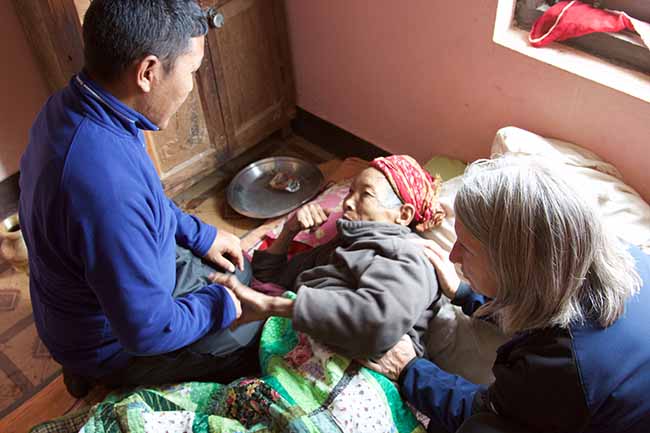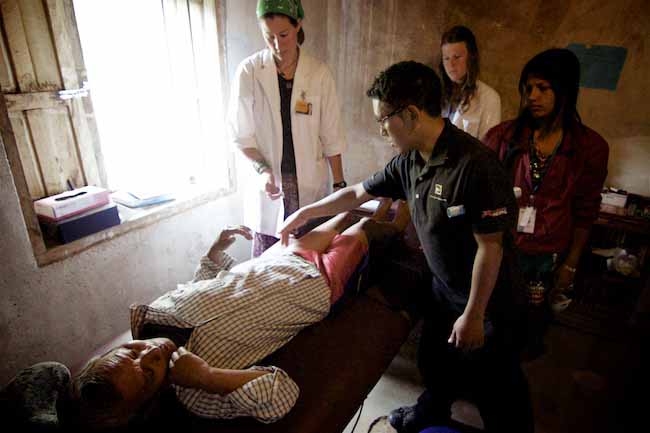 Tsering, now married, has completely given up alcohol in order to be a good example for our staff. He casually walks in and out of government offices and hospital facilities like he was born there. No longer begging for the attention of government officials, Tsering is often called on to consult on future development plans or special project participation by our organizations. Tsering is the overseer of all things. He is the McCartney to my Lennon always putting an upbeat smile on patients and staff and he runs from one meeting to the next, trying his best to realize my esoteric vision. Many times, I think Tsering does the best medicine of all as I often task him to escort illiterate patients to the hospital in Kathmandu. Tsering does this with extreme patience, diligence and compassion, often spending many hours or days talking with doctors and coordinating care. One could not meet a more kind and dedicated partner to share this dream with.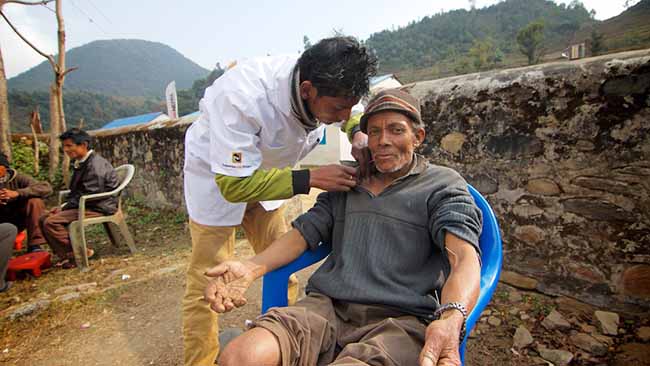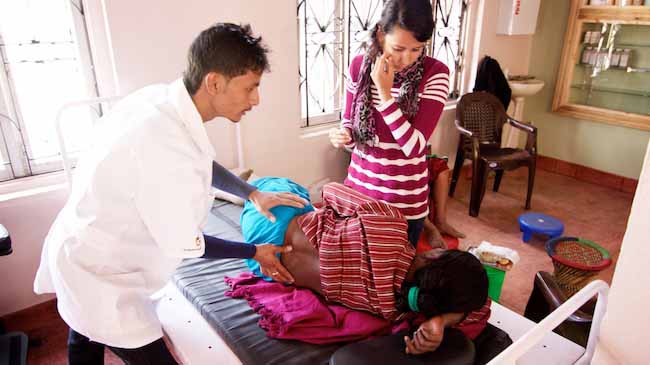 Satyamohan, also now married to one of our lovely interpreters (who is in school studying to join him as an acupuncturist), has retuned to our clinic fully qualified to wear his white jacket and be referred to as the "Nepali Doctor" by our patients. Satyamohan has transformed from a quiet introvert into a robust leader. Whether working with patients, practitioners or interpreters, he exudes a relaxed confidence and grace that I rarely see in other practitioners. Trust me on this one—you would want this man to be your doctor. Tsering and Satyamohan rarely do anything without consulting one another. They are brothers in the true sense of their trust, respect and love for each other.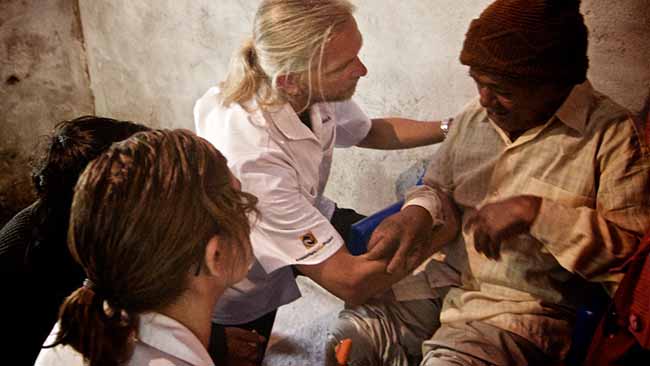 Then there is myself. I started this project as a novice and forged my skills through thousands of patient cases. I'm still far from where I would like to be as a physician but I can recognize that I have come a long way as a care provider. I have also come a long way as a teacher—something my friends have always recognized in me but nothing I ever aspired to. Now, I find so much joy in helping others find new depth in their practice of medicine. I have mentored several Nepali students and have marveled at how they embraced the knowledge and propelled themselves to greater heights. I often hear from past volunteers about how our program changed their approach to patient care and reinvigorated their confidence in the efficacy of their medicine. For that experience I am humbled and grateful. 
This year I had the unfortunate experience of blowing out my knee and needing reparative surgery while in Nepal. Let me tell you, it is really different being on the receiving end of care and I found myself often overwhelmed by the support of my brothers and friends. I had to spend four nights in the hospital, most of which I spent in a post surgical stupor of pain killing drugs but I would often wake in the middle of the night to see Satyamohan and Tsering sleeping on the cold tile floor along side my bed huddled in light blankets. I know this is the Nepali way when family members are in the hospital but I wondered if I would do this? If I would spend four days and four nights sleeping on a tile floor. They never left my side the whole time—I will never forget that.  
And with that, I leave you with the unquantifiable justification for our ten years in Nepal. 
Author: Andrew Schlabach, MAcOM EAMP
Director, Acupuncture Relief Project
Bhimphedi, Makawanpur, Nepal