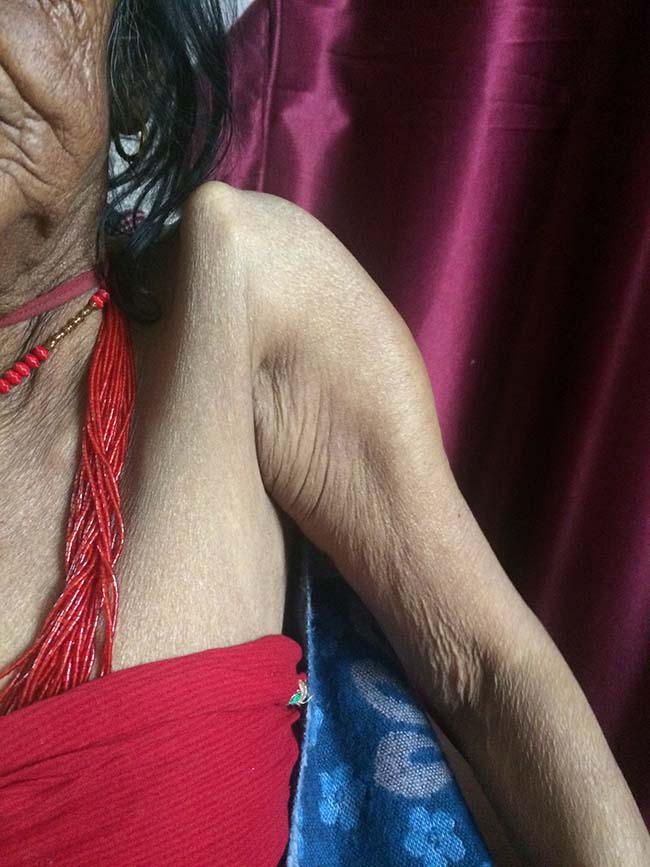 Today I fitted my elderly patient with her (hopefully) semi-permanent shoulder cast. This woman came into the clinic a few weeks ago. I remember treating her knee pain and when the visit was finished, she said, "What about my bone problem?" and pointed at her shoulder. 
This is a classic pattern at our clinic. Right as patients are leaving, they add on a few extra problems and ask for medicine for it. I have to tell them to talk to me about it next time they come in. So, I told this patient to bring her x-rays and we would treat it next time. I assumed it was just arthritis in the shoulder. WRONG.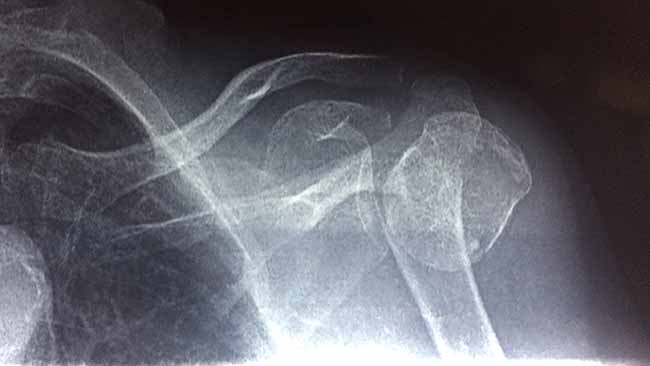 The next time she came in, she removed her sweater. Her humerus bone jutted up through her skin every time she moved her arm. We looked at all the info she had. A couple of months previous, she had fallen with her arm out to the side. She'd broken the bone at the elbow and the shoulder. The humeral head had actually split in half. 
I still look at the films a lot and I even now, can't tell if the spine of the scapula and glenoid cavity was broken as well. There is no complete x-ray series here. Nepal operates on a 'get what you get and don't throw a fit' imaging policy.
When I saw the patient again, I tried to talk her into going back for surgery because her bone is floating loose in her arm.  Even with my insistence, it became very clear that she was not going to go. Her heart is not strong enough to go through the procedure. Her family is worried about her age and possible complications. In addition, the surgery could cost between 1,500 to 7,000 US dollars, depending on what connections the family has. 
I shifted my thinking to a non-surgical, management solution for this woman. I had our reception staff call her to come back into the clinic. Drawing on literally one afternoon of Ted Lauer's class, I made a Plaster of Paris cast that will hopefully stabilize her shoulder. In addition, this should protect her arteries and veins from being punctured by the humeral shaft fragment if she bumps it or falls again.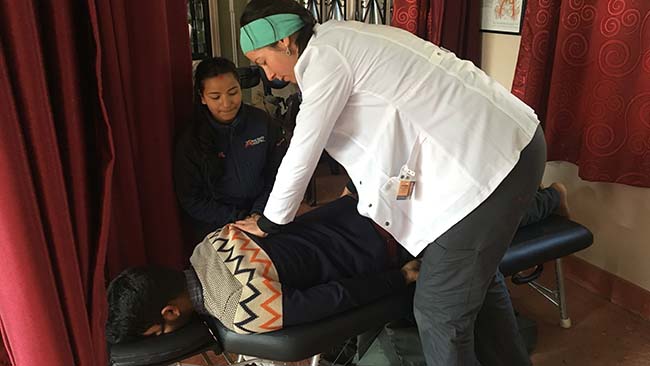 The cast is not fancy and my technique wasn't great. A few parts of the cast stayed softer than I wanted but I think it will hold up for at least a year. I showed her and her elderly sister how to tie it. I also tied knots in the too large sling that she was given at the hospital. I showed them both how to close it the right way so it won't fall off all the time. Hopefully it helps her pain a little by preventing so much movement of the humeral fragments.
This patient is so sweet and so small. Earlier this year, my grandma broke her wrist in a FOOSH (fall on an outstretched hand) injury and I happened to be there for her doctor visit. The doctor did not explain her options to her very well and just pushed her into the surgery. She did not understand that she had the option for the doctor to put her into a hard cast and let it heal, probably as well as it would heal after a surgery.
Thankfully the procedure with my grandma was successful and seems to have worked. Regardless, I hadn't wanted her to get the surgery. Hardware fails in young healthy bones. In old, osteoporotic bones, it is even more likely to fail or the skin cannot heal from the incision. It was frustrating to watch this doctor just push her right to what he knew would "fix" the problem.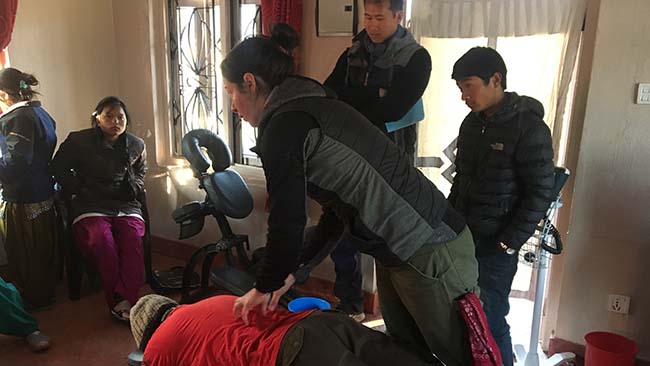 Here in Nepal, I turned around and tried to do the same thing to this patient. I wanted to help her get the treatment that I thought was right but it wasn't what she wanted at all. The solution I came up with is far from adequate but at least I can feel that she is a little more safe and that she is happy. Eighty years is a good life here in Nepal and I don't want to risk what she has for a surgery that she doesn't even want.
Aside from that, I have been getting a lot of counseling from my friends to hang in there for this last week. I am anxious to be back to the life I have created at home, but I want to try to enjoy my time here as much as I can.  I came here to help and to work and it will be over soon enough. I am excited that after this last week of work, a couple of us will be traveling to the village of Bandipur. It will let me see a more of this country before I head back out.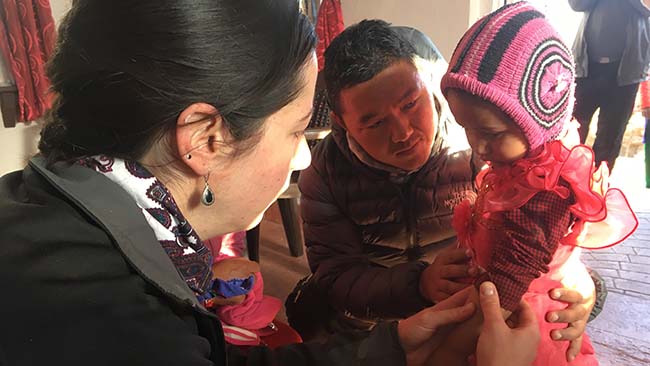 Being here is helping me get more clarity about what I want out of my work and home. It's making me take a look at some of the people in my life who are not showing up for me in the way that I need. It's painful for me to think about exerting a little bit more control over what happens in my own life. 
For various reasons, I've grown accustomed to getting along with people and just being happy with whatever others ask of me. I am starting to find a freedom in knowing that I have control over my own needs. Currently I'm frustrated at how impatient I'm being with everything but I know that when I get back I will be able to show up better for my patients and friends. I'm trying to stay focused on the work. Even though I feel a little burnt out, I want to keep learning whatever I can from the people I'm here with. I'm glad I was here to help this woman with her shoulder. I'm glad to be strengthening a friendship with Bex and to have met the others on my crew. These are good things. My anxiousness to go home is mainly because of the good things waiting for me there but I can be patient. I hope. --- Jessi Brown