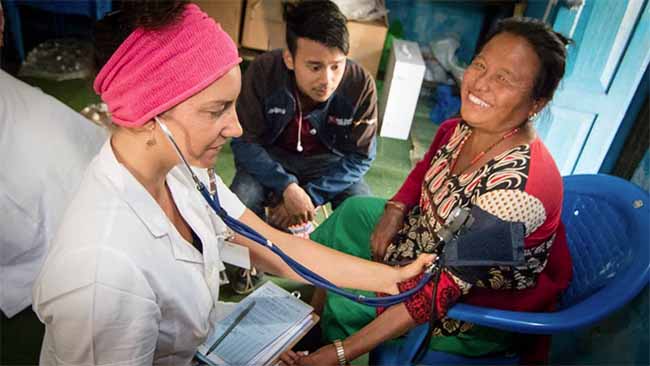 In Bimphedi, a small remote village in the hills south of Katmandu where the Acupuncture Relief Project has a clinic. There is also an orphanage. The children that are there are coming from the streets in Nepal, from broken families, from families where the parents died, from village around the country that get sent to Katmandu to get allotted around the country to different orphanages. 
It is a small community of children from the ages of 8-18, where they sleep in bunk rooms together, they eat together, they play together, they working the garden planting their vegetables and there is small school inside.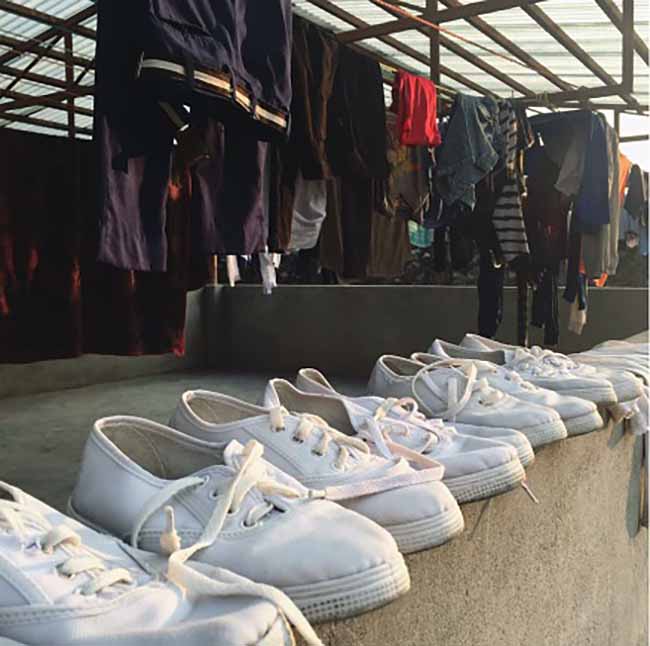 The education curriculum provides the basic fundamentals of education. However basic level 'sex' education is not included. It is not subject that is comfortably spoken about in Nepal. This is partially problematic in an orphanage and these children do have a family unit in which they express themselves or discuss such topics with any close family member. 
This isolation and taboo matter that is an experience that all human being will go though can cause a suppression of emotions leading to either confusion or un-integrated ways of relating to others as they develop and move though adolescents.
We connected with the orphanage and together made a plan to give the children there an extra-curricular class on puberty.  
We entered the compound and children where playing football and other games in the field, enjoying their time to be free from duties.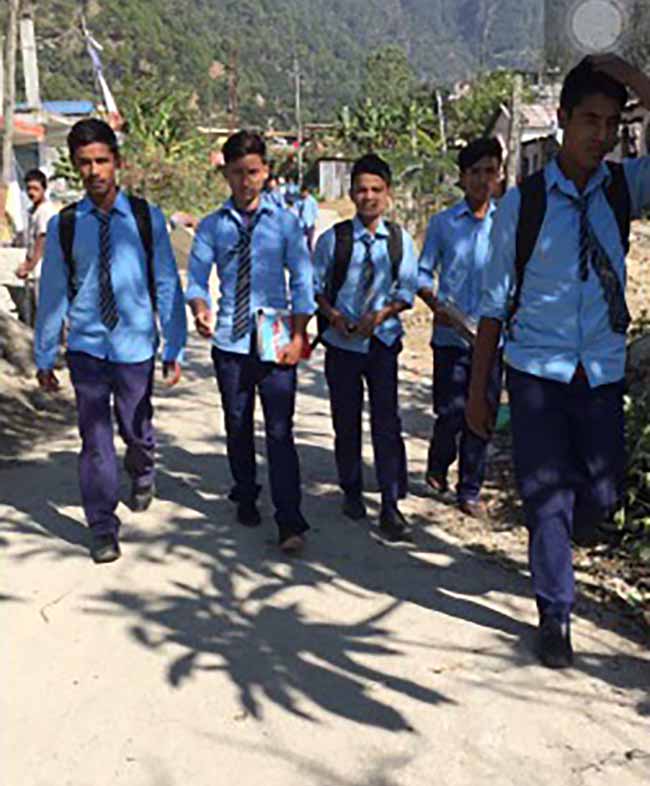 We walked about the garden, saw that they are growing their own vegetables that all the children have to out their hand into to. The area where they eat and large kitchen with pots of rice and dahl baht were being boiled in preparation for dinner time. We saw the rooms where they sleep, the simple bedrooms with no material possessions, toys or posters, just bunk beds and one small cabinet.
We went to the room where we were to teach to wait for the children to arrive. They came in and looked eager to hear what we had to share.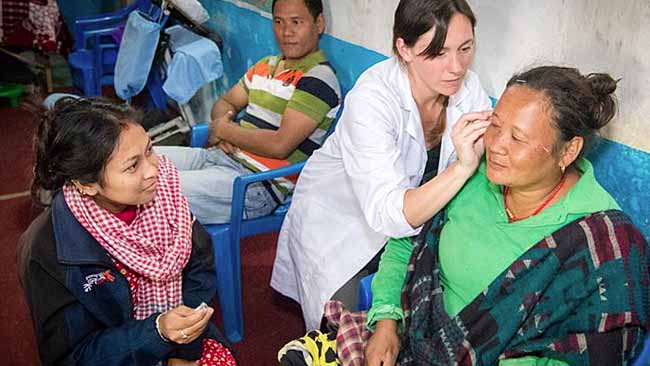 We began to share through Tsering Sherpa interpreting, (one of the directors of the Acupuncture Relief Project). Meghan Keysboe a practitioner on the project began discussing the physiological changes that occur during puberty. What to expect in these times of change, or growth, how their bodies will change, their hair, their skin, their interests, and how normal all of this! Not to be alarmed or ashamed of any of these physical and physiological changes that are occurring that everyone goes though this and its totally normal and does not last for forever!  Some where already going puberty and found this communication about what was happening to them so refreshing and insightful, knowing they are not alone and that what is happening to them is healthy and a positive moment and change in their life. 
I spoke to them about diet and nutrient and how important it is to eat a balanced diet of fruit and vegetables and how junk food leads to illnesses such a diabetes, high blood pressure, and depression. 
Junk food is making its way to the remote areas of Nepal, biscuits, crisps and soft drinks which are causing nutritional deficiencies and sugar addiction in these areas.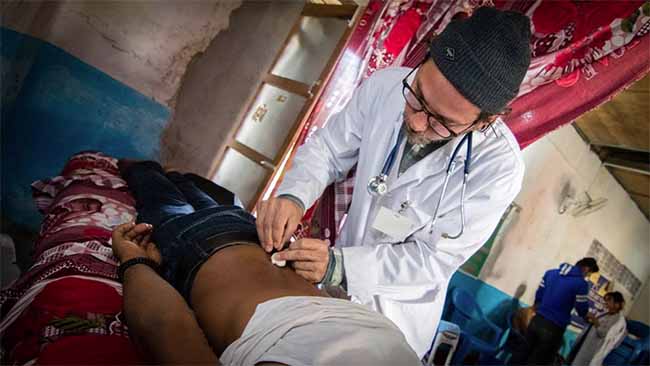 Lastly Jesse Jory the other practitioner on the project spoke to them about mindfulness at this time. How to take care of themselves emotionally like writing down their emotions, communicating to their teachers about what's happening to them on a personal level, spending time in nature, and the importance of getting enough sleep. These are all very important tools to use in this time of turbulence and to find their centre point within themselves at this time in their lives will support them always though all the transitions in this lifetime. 
This experience was one of rich reward, seeing the children's facial expressions of interest and understanding up as we spoke to them about matters that no one had addressed to them before.. 
This story is another example of how the Acupuncture Relief Project is building the community base and how we can broaden our positive impact in the areas and provide the missing pieces of education is really exciting for the development of the project and how it can continue to expand to serve the communities reaching out to these children.  --- Zoe Nash