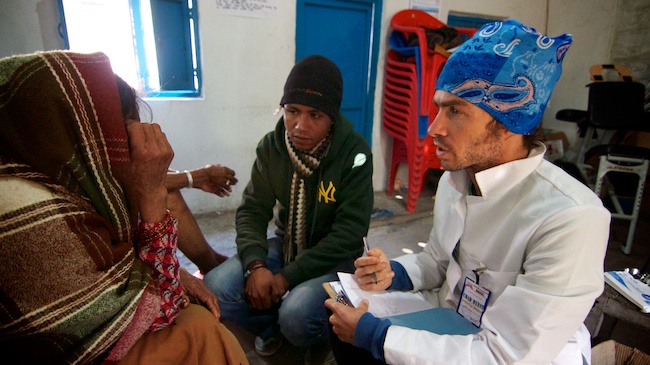 After a few days exploring Kathmandu, just the day before heading to Bhimphedi, we had our first serious meeting.  I think this is where the reality of everything really hit home for me. The next day we would be heading to our home base to start the camp and I knew that it was "business time" and that things would get really interesting.
The first week I felt like a deer in the headlights. The culture, meeting our new family of interpreters/hosts, training, and getting to know the procedures and practical aspects of working in the clinic, combined with the volume of patients, was totally overwhelming!  But the ability to deal with it and push forward with a positive attitude grew stronger and stronger.  Now, going into the 4th week and looking back, I can say this has been one of the best experiences of my life.  The experience keeps challenging me and changing me, and in turn the experience becomes even more amazing.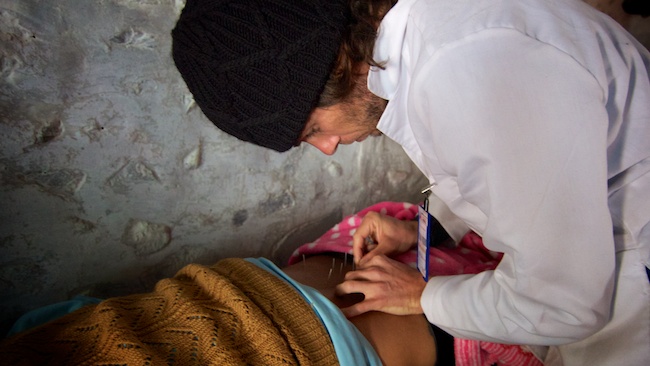 The speed needed to treat the amount of patients that arrive each day without compromising efficacy has been a steep learning curve for me.  And the label of "Dr" comes with the perception that we can bring a magical cure to all diseases.  Although the acupuncture and the primary health care we are providing here is extremely beneficial,  I am beginning to witness firsthand what does and does not work for many different conditions.
One example is the many presentations of ear infections that walk through the door - acute, chronic, perforated ear drums, young children, seniors, etc.  Given the danger of complications and progression of an ear infection - risking permanent hearing loss or encephalitis - when western medicine is somewhat available, seems risky.  Here we are personally faced with the responsibility of caring for these patients.  I become aware that an ego-centric belief of my skills should not override my medical judgement.   Working with ARP is teaching me to refer out if we don't have the correct medicine, knowledge or skill, but to still practice good patient care.  This awareness of a broader medical picture, in practice with acupuncture, moxibustion, Chinese herbs and primary health care, provides a complimentary system that benefits the community here in so many ways.
Lacking the linguistic skills to communicative effectively has been another barrier.  For me a huge part of this project is the interpreters. The relationships between each and every one of the practitioners and the local interpreters are vital.  All the interpreters carry with them a very proactive and positive attitude and this project would simply be ineffective without them. At times it feels as though we - interpreter and practitioner-  are one person treating the patient, where our communication and action come together so instinctively.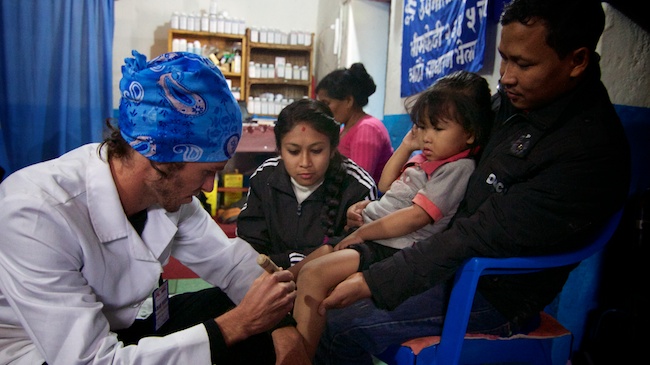 The experience here with ARP has been extremely rewarding. The challenges I face here have served to provide answers to ways in which I can better myself and increase my knowledge. My acupuncture amigos, ARP, and the interpreters are all such a dedicated bunch of people to share the journey with and I feel like we are all gaining invaluable knowledge in medicine and primary health care. I'm appreciating every bit of time I've had so far in Bhimphedi, Nepal.
Namaste, Dr. Chad