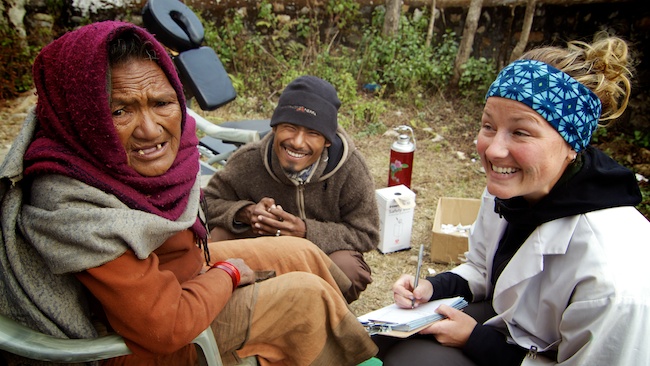 The inevitable gastrointestinal irritation happens when traveling and especially when living in rural Nepal, and I was the target this week. As I laid there staring at the ceiling between the bouts of bodily functionings, I was trying to recount all of the possible causes for it. Was it something I ate? Or the water when I washed my toothbrush off under the spigot? Was it that yogurt that the lovely couple offered to me and then poured for me on that house call the other day? Or was it all those school children at the satellite clinic in Ipa who were holding my hands and playing with my hair? Did I remember to wash my hands? Regardless of the reason, it was happening. And although being sick is never fun, this time it allowed me to see a different side to health care. A type of care that is apart from the allopathic anti-diarrheal, anti-nausea pills, and is unlike the rebellious stomach qi (the medicine we have been practicing here each day). I went to a witch doctor.
Three days of the sickness nonsense is just not pleasant, so I was willing to give anything a go. When our native Nepali ARP officer Tsering suggested that I go to the local Shaman I leaped (slowly) at the opportunity. He explained that in the culture here it was important to heal the spirit because sickness is the result of something attacking the person's spirit. The translation of the attacker is a witch. A witch bite is a bruise or unexplained mark on the skin. For me, it was a little more than a bite, I was attacked. A witch had attacked me from in the jungle surrounding our village, or from in the river water, or from a spirit of someone who had passed, and as a result, I had fallen ill.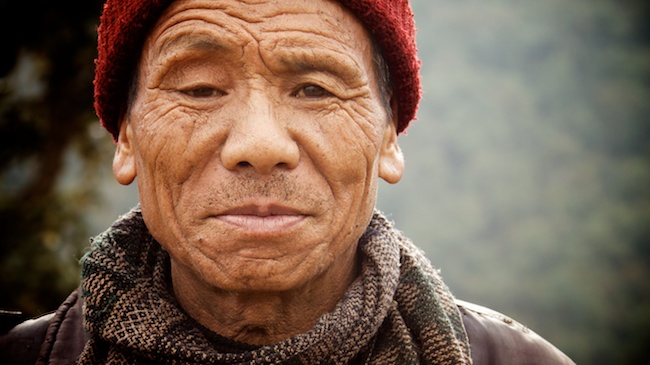 The Shaman (who happens to be the father of one of our interpreters) conveniently lives just up the hill. He is not like the Disney'fied' witch doctors that one might imagine, with wild hair and a wild outfit, he is a down to earth father, husband, and worker of the land who is also a talented Shaman. He took my pulses, asked a few questions, just as we as acupuncturists practice, then went into the house to get his supplies. The supplies included a bowl of dry rice and red powder, another small bowl of ash, two cigarette-like sticks of herbs burning, a knife, and a cup of hot water mixed with salt and turmeric. As daunting as these sound the process was quite calm. He performed what I can only describe as a cleansing type ritual with the burning herbs, and tossing of the rice and red powder. I drank the salty water, and the knife was only used to stir it. At the end, I was told to rest and sleep for about an hour before returning back to the clinic house. And that was that. I returned feeling a little dazed and curious about what had just happened. It seemed a little surreal at the time, but as I sit here three days later feeling a whole lot better, I smile to myself, and think there must have been something to it.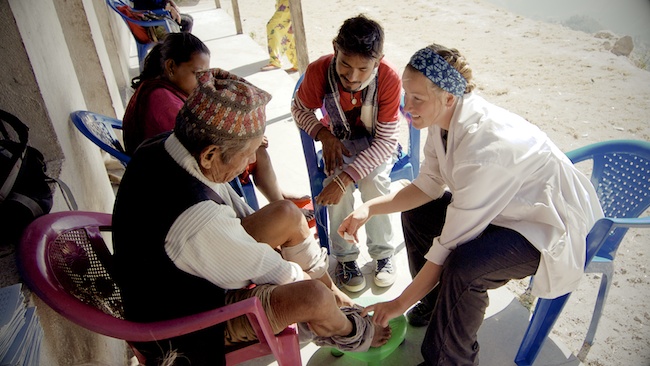 Remembering the spirit is an important lesson. The medicine that is found in pills, or from acupuncture needles is effective, and does heal, but these medicines are not everything. Watching the ebb and flow of the three medicines - allopathic, traditional Chinese, and traditional Nepali intertwine and crisscross over one another here in Kogate is such an amazing dance. They support one another. It's a shame that we try so hard to keep them separate. -Liz Kerr