---
Hanna DeFuria, MSAOM LAc
December 2013
OVERVIEW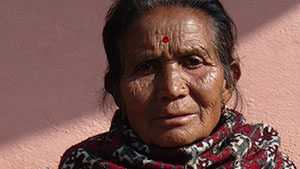 3 patients present with stage 2 essential hypertension (HTN), 1 of which is a female (76 yo) and 2 of which are male (61, 50 yo). In addition, each patient presents with knee pain and various other tertiary complaints. All 3 patient's conditions are pharmaceutically unmanaged. However, through herbal supplementation, acupuncture treatment and lifestyle education, each patient's blood pressure was reduced to normal, prehypertensive or stage 1 range.
Subjective, Objective, and Diagnosis
Patient 1: 76-year-old female patient presents with constant headaches that alternate between both the temporal region as well as the vertex. The patient's headaches are often accompanied by dizziness, and exacerbated by the ingestion of spicy foods. The patient has floaters and experiences regular bouts of blurred vision. She has a history of bilateral eye pain and right-sided cataracts. Both eyes are frequently bloodshot. The patient appears dehydrated as measured by skin pinch test, which demonstrates tenting. The patient's feet, however, are moderately edematous, but not pitted. Rebound is not timed. Although she does not currently smoke tobacco, the patient purportedly did so for 47 years prior to 2013.
The patient complains of frequent bloody noses, swollen ankles and a tingling sensation in her feet. Secondarily, she reports lower extremity heaviness and aching, primarily felt in the knees. Lastly, the patient complains of low back pain that is sore in nature. Flexion and extension of the back are limited and elicit mild to moderate pain, though the patient has maintained full range-of-motion. The patient is slight, possessing a small frame, and mildly hyperkyphotic stature. Her symptomology has reportedly spanned the last 6-7 months. Blood pressure is measured at 160/110.
The patient's answers to questions are short and of an irritable tone. She is reluctant to engage, and often rolls her eyes when given lifestyle advice.
The patient's tongue is peeled and heavily fissured, while the pulses are strong, forceful and wiry.
DX: Stage 2 essential hypertension
Diagnosed 4 months prior at Patan Hospital, Kathmandu
TCM DX: Liver yang rising
Constitutional Kidney yin deficiency
Patient 2: 61-year-old male presents with high blood pressure, measured at 180/110. The patient's secondary and tertiary complaints are bilateral knee and low back pain. The patient experiences occasional, infrequent and random dizziness and blurred vision. Both symptoms are exacerbated by the ingestion of hypertensive medication, and are intensified by bright light. He sites this limited experience with his medication as further deterrence for long-term allopathic treatment. The patient reports regular epistaxis. The most recent of epistatic events purportedly lasted 10 hours. He admittedly consumes moderate amounts of alcohol on a nightly basis. Despite his efforts to increase water intake, he tries, but struggles to decrease salt consumption.
The patient is of medium stature and average build. At times, he is highly engaged in treatment, making good eye contact and easily communicating symptoms. His enthusiasm is erratic however, and his commitment to regular therapy is inconsistent. His attendance ranges from daily visits to random weekly appearances. Similarly, his tolerance for questioning is unpredictable.
The patient's tongue is bright red, and the coat is fury and yellow. The patient's pulse is wiry.
DX: Stage 2 essential hypertension
TCM DX: Liver yang rising
Kidney yin deficiency; Qi and blood stagnation
Patient 3: 50-year-old male presents with high blood pressure, measured at 184/108. The patient reports red, itchy eyes and blurred vision. Upon further questioning, the patient confirms occasional epistaxis. His sleep is restless and disturbed with frequent night sweats. All symptomology is intensified by the ingestion of spicy foods. The patient denies headaches and dizziness.
The patient appears physically fit. His movements are quick and erratic. His focus is on his knee pain and trigger finger, but he is attentive and receptive to lifestyle coaching. The patient is reliable and highly compliant with the treatment plan and recommendations.
Tongue is red, and the coat is both thin and white. The pulse is wiry.
DX: Stage 2 essential hypertension
TCM DX: Liver yang rising
Kidney yin deficiency; Qi and blood stagnation
Assessment & Treatment
Allopathic perspective: Hypertension refers to elevated systolic and/or diastolic blood pressure. Ideally, blood pressure is measured at 120/80 while 120-139/80-89 qualifies as prehypertension. Stage 1 hypertension is diagnosed at 140-159/90-99 and Stage 2 is >160/>100.
Hypertension is often times asymptomatic. When signs and symptoms do appear however, dizziness, facial flushing, headache, fatigue, epistaxis and nervousness are common. Such symptomology is not unique to high blood pressure, and is likely the manifestation of a complication involving an affected organ.
The etiology of the disease is difficult to define, as many factors may contribute to the development of hypertension throughout one's life. There are 2 overarching categories based on the origin of the diagnosis: essential and secondary. Essential hypertension, or primary hypertension, implies an unknown etiology and accounts for the majority of hypertensive patients. The small population suffering from secondary hypertension likely have kidney damage, or endocrine dysfunction, that in turn causes the blood pressure to rise.
A blood pressure cuff, or aneroid sphygmomanometer, is utilized in the measuring and diagnosing of blood pressure. It is important to evaluate the patient's blood pressure on at least 2 separate occasions to ensure an accurate diagnosis, as blood pressure may fluctuate.
For a newly diagnosed patient, further examination may include routine testing to detect target-organ damage and cardiovascular risk. Urinalysis, spot urine albumin, creatine ratio testing, blood tests (creatinine, K, Na, fasting plasma glucose, lipid profile), thyroid-stimulating hormone measurements and an ECG may also be conducted.
1 of the primary factors associated with essential hypertension is high animal fat or sodium chloride consumption. Other lifestyle choices that play a large role in the development of hypertension include smoking tobacco, and drinking alcohol and coffee. Although chronic alcohol intake is one of the strongest indicators of high blood pressure, even moderate intake can lead to the development of hypertension in a percentage of individuals. Similarly, smoking is a strong contributing factor. This is exacerbated by the tendency for coexisting sugar, alcohol and caffeine ingestion.
The high correlation between lifestyle choices and hypertension implies the opportunity for resolution through lifestyle modification. Mild hypertension can often be resolved through weight loss, restricted sodium consumption, exercise and relaxation. For those with more severe hypertension, drug therapy is often considered necessary. Prescription treatment typically includes diuretics (thiazides, loop diuretics, potassium-sparing agents), ACE inhibitors (captoril, enalapil, lisinopril), calcium channel blockers (diltiazem, amlodipine, verapami, nisoldipine), vasodilators (hydralazine, prazosin, clonidine, minoxidil) and/or beta-blockers (propranol, acebutolol, betaxolol, cartedolol). The initial pharmaceutical intervention in Nepal involves a beta-blocker called Atenolol. Atenolol is available at most health posts countrywide.
Despite the variety of antihypertensive medications, a percentage of blood pressure patients go untreated. Such patients are at great risk for debilitating, or potentially fatal, heart conditions, cerebral hemorrhage or infarction, renal failure or stroke.
TCM perspective: All 3 patient's range dramatically from a constitutional perspective. The group of individuals varies in gender, age and lifestyle and demonstrate diverse signs, symptoms and peripheral complaints. Nonetheless, they all share the same disease and corresponding diagnosis: Hypertension due to Liver yang rising.
Liver yang rising is characterized by symptoms of facial flushing, headache, dizziness, disturbed sleep and irritability. Various eye complaints, epistaxis and soreness of the low back and knees are also symptoms associated with this diagnosis and are common amongst all 3 patients. The upward movement of yang is the result of an underlying yin deficiency. Without adequate yin, the Liver fails to be nourished and anchored, which in turn leads to yang rising.
Patient 1 and Patient 2 are approximately 10 and 15 years older than Patient 3. Consequentially, their lists of symptoms are more extensive as a result of the more progressive nature of their conditions. This is likely the result of further depleted yin reserves.
Treatment: Throughout the course of treatment, each patient's blood pressure and related symptoms are heavily monitored. Each patient receives acupuncture, herbal supplements and dietary recommendations. Various local points are utilized for secondary and tertiary complaints, while the overlapping acupuncture points included LV2, LV3, KD7, SP6, LI4, LI11 and DU20 (needled against the channel). The apex of the ears bled upon each visit. All 3 patients are prescribed Wu Ling San, 3 tablets BID. In addition, each patient is advised to greatly reduce his or her sodium intake, and increase water consumption. The adverse effects of smoking tobacco and drinking alcohol are discussed, and decreasing usage suggested.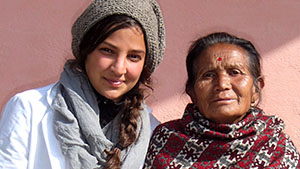 Prognosis & Safety Measures
The prognosis is fair. Response is expected within 6 treatments. Given the advanced nature of each patient's condition however, reducing systolic and diastolic measurements to within normal limits is less likely. A steady reduction in either or both numbers requires continued treatment. Strict adherence to the treatment plan is required, as daily acupuncture, herbal and dietary compliance creates greater opportunity for recovery.
Prior to treatment, the severity of the cardiac condition, and the potential complications, are discussed. Both eastern and western treatment options are communicated. If progress is not documented within the first 6 preliminary sessions, the patient is to be referred to an allopath or prescribed hypertensive medication.
Outcome
Over the course of 6 treatments, all 3 patients began to see significant results.
Patient 1: Upon conclusion of the sixth treatment, the patient's blood pressure was measured at 116/80. The patient reported less severe headaches, experienced at a lesser frequency. The patient no longer experienced floaters or had painful eyes. The patient's skin no longer tented upon pinching, and she no longer suffered from lower extremity edema. She still complained of the occasional episode of tingling in her feet. Her low back pain had decreased by half with treatment 3-5 times a week. The patient's attitude had improved as her conditioned improved. She explained that as her body healed, she was less uncomfortable, more productive and less agitated.
Patient 2: While under my care, the patient's blood pressure was measured at 150/90 by his sixth visit. Within 2 more treatments, both acupuncture and herbal, the patient's blood pressure was reduced to 140/90. His dizziness and blurred vision subsided entirely, despite exposure to bright light. The patient had not had a bloody nose since treatment commenced. Both the patient's back and knee pain were decreased significantly. Purportedly, the back pain had ceased while the knee pain improved 90%. The patient's unreliability was ultimately short-lived. He soon returned for daily treatment, and his tolerance for lengthy intakes became less volatile.
Patient 3: The patient's blood pressure was reduced to 150/94 within 6 treatments. The patient's eyes were no longer itchy or red. Only occasional blurring of his vision persisted. While under our care, the patient had not had another bloody nose. His knee pain improved 50% and his trigger finger improved 75%. Although highly compliant, the patient's wife fell ill, and he was unable to continue further treatment.
Discussion
Hypertension is extremely prevalent in Nepal. However, due to limited access to healthcare, high blood pressure often goes undiagnosed. Many patients do not receive adequate education regarding their hypertensive condition, and are unaware of it's associated risks and complications. In addition, many prefer native forms of treatment over that of conventional medicine. For these various reasons, the condition commonly goes unmonitored, or remains unstable and potentially life threatening.
For those patients who pursue a formal diagnosis and the appropriate medications, compliance is highly variable. This is also true for those who pursue acupuncture and herbal treatment. Regular attendance is required, daily herbal dosing is a necessity, and consistent efforts to make healthier lifestyle choice's are obligatory. Conveying the importance of these measures can be very difficult.
Successfully treating a cooperative patient can prove similarly difficult, as the appropriate herbal formula selection is highly important. Initially, Tian Ma Gou Teng Yin was utilized for Patient 1. Given the patient's LV yang rising diagnosis, the formula was indicated. Patient 1 reported a reduction in some of her symptoms (eye complaints, headaches), but there was no documented change in her blood pressure. As a result, Tian Ma Gou Teng Yin was replaced with Wu Ling San. Wu Ling San's diuretic function acquired great results within a short period of use. These results were later replicated in both Patient 2 and Patient 3.
This information is of significance as it may help in the treating of this highly common condition. In addition, it may help avoid heart attack and stroke.