If you are an acupuncturist, herbalist, chiropractor, massage therapist, naturopath or other natural-health practitioner, Acupuncture Relief Project needs your help. We have two volunteer programs designed to provide opportunities to serve at our treatment facilities in Nepal.
Filmed and edited by Lubosh Cech, Naked River Films
Third World Medicine Immersion Program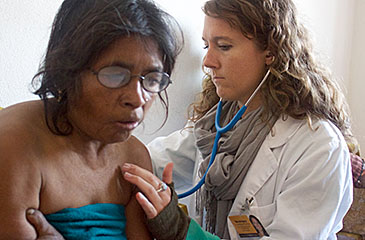 The Third World Medicine Immersion Program is designed for practitioners interested in a facilitated training experience to learn all aspects of practicing in the third world.

We have put together a 7-week program that combines an intensive clinic practice with a curriculum that will take your skills to a new level. Whether you are a recent graduate or a seasoned veteran, you will be embarking on an exciting journey not only as a health care practitioner but also as a scholar of the human experience: an adventure of self-exploration and development through service to others.
As a practitioner, this is an opportunity to perfect and learn new skills while witnessing the transformative power of your medicine and serving a community that desperately needs your help.
This Program offers 54 PDAs certified by the NCCAOM
Overview:
Three clinic camps of 7 weeks, limited to four practitioners. Program runs September through April.
Participation Includes:
R/T Airfare, Visa, Living Expense Stipend, Lodging, Food, Clinic Supplies, Interpreters and Clinic Staff. Also includes 40+ hours of training and team facilitation by a experienced project lead.
Visiting Practitioner Program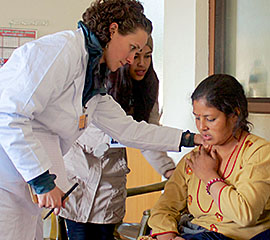 The Visiting Practitioner Program is designed for experienced practitioners and people with Third World travel experience. You must be a person comfortable working and traveling independently and be capable of overseeing many clinic responsibilities.
We require a minimum commitment of 3 weeks but prefer stays of 5 weeks of or longer.
Overview:
Program runs March to September. Practitioners usually work solo or in small groups. We require practitioners to be licensed and have clinic experience or third world travel experience (preferably both)
Participation Includes:
Lodging, Food, Clinic Supplies, Interpreters and Clinic Staff