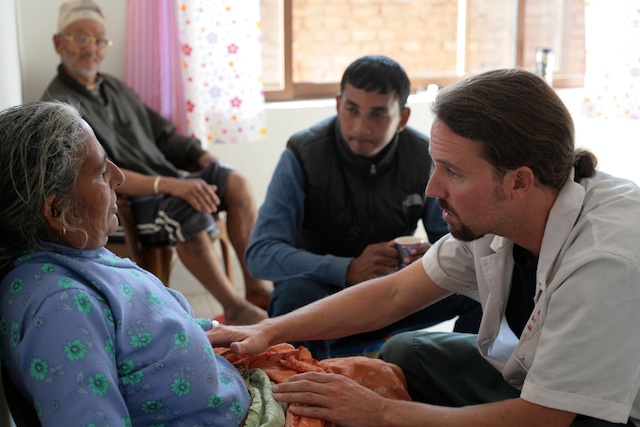 Volunteer Community Care Clinic in Nepal
Nepal remains one of the poorest countries in the world and has been plagued with political unrest and military conflict for the past decade. Since 2008, the Acupuncture Relief Project has provided over 140,000 treatments to patients living in rural villages outside of Kathmandu Nepal. Our efforts include the treatment of patients living with HIV and AIDs as well as people suffering from extreme poverty and social disfranchisement. Common conditions include musculoskeletal pain, digestive pain, hypertension, diabetes, stroke rehabilitation, uterine prolapse, asthma, and recovery from tuberculosis treatment, typhoid fever, and surgery.
If you are an acupuncturist, herbalist, chiropractor, massage therapist, naturopath or other natural-health practitioner, Acupuncture Relief Project needs your help. We have two volunteer programs designed to provide opportunities to serve at our treatment facilities in Nepal.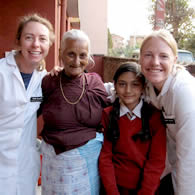 Compassion Connects The Series

Integrated Primary Care in Rural Nepal

Seven 5-Minutes Films: 2016

Documentary filmmaker Tristan Stoch returns to Nepal in 2015 to follow up on his 2012 work Compassion Connects. This new series of seven short films focus on Acupuncture Relief Project's current work in rural Makawanpur Nepal. 

Compassion Connects The Series: Synopsis

In the aftermath of the 2015 Gorkha Earthquake, Andrew Schlabach, Director of the Acupuncture Relief Project and Tsering Sherpa, Director of Good Health Nepal begin a new primary care clinic in the rural district of Makawanpur. This series explores the challenges of providing basic medical access for people living in rural areas. 

Compassion Connects

Ancient Medicine for Modern Health Care

30-MInutes: 2012

In 2011, film-maker Tristan Stoch followed a team of Acupuncture Relief Project volunteer practitioners during their stay in Nepal. In this short film he successfully illustrates many of the complexities of providing primary medical care in a third world environment.

Compassion

 Connects: Synopsis

Against tremendous obstacles of poverty, in regions where the struggle to survive often usurp basic medical needs, five volunteer acupuncturists, set up a health clinic in Nepal. Through the practice of healing, a connection between patient and volunteer emerges transcending the physical and leading both parties into a relationship of human connection and compassion that creates long-lasting effects within their communities.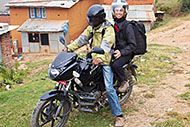 Serving small remote villages by utilizing motorbikes and on foot, our volunteers are able to reach many patients who would be unable to come to our main clinic.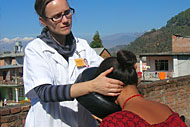 Case studies and other field research helps us analyze the efficacy of our clinic efforts and benefits other researchers and practitioners here at home.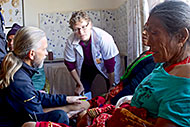 We provide extremely effective and cost efficient care... here's the proof. We offer this accounting of our operations to our community of support.