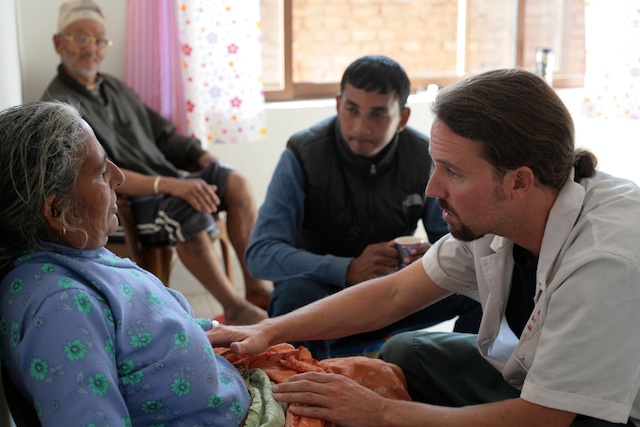 Volunteer Community Care Clinic in Nepal
Nepal remains one of the poorest countries in the world and has been plagued with political unrest and military conflict for the past decade. Since 2008, the Acupuncture Relief Project has provided over 140,000 treatments to patients living in rural villages outside of Kathmandu Nepal. Our efforts include the treatment of patients living with HIV and AIDs as well as people suffering from extreme poverty and social disfranchisement. Common conditions include musculoskeletal pain, digestive pain, hypertension, diabetes, stroke rehabilitation, uterine prolapse, asthma, and recovery from tuberculosis treatment, typhoid fever, and surgery.
If you are an acupuncturist, herbalist, chiropractor, massage therapist, naturopath or other natural-health practitioner, Acupuncture Relief Project needs your help. We have two volunteer programs designed to provide opportunities to serve at our treatment facilities in Nepal.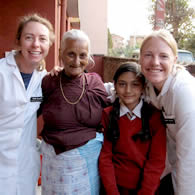 Acupuncture Relief Project is proud to announce its plans to return to Nepal in 2009 and is currently taking applications from qualified acupuncture practitioners for two clinic camps (Sept. 21st to Nov. 6th. and Nov. 2nd to Dec. 18th, 2009). Each camp will last seven weeks and be limited to four practitioners. We are also accepting applications from practitioners who would like to serve in Nepal other times during the year. Applications for the 2009 project must be received by May 1st, 2009 to be considered for this project
As a Oriental medicine practitioner, we assure you an insightful experience and an opportunity to perfect and learn new skills while witnessing the transformative power of your medicine. More importantly you will be serving a community that desperately needs your support.
Please click here to download our application packet or contact me for more information.
I'm very excited about offering this opportunity and I hope that we will be working together in Nepal. -Andrew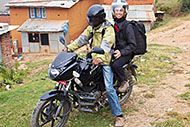 Serving small remote villages by utilizing motorbikes and on foot, our volunteers are able to reach many patients who would be unable to come to our main clinic.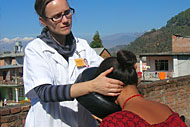 Case studies and other field research helps us analyze the efficacy of our clinic efforts and benefits other researchers and practitioners here at home.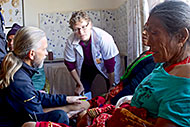 We provide extremely effective and cost efficient care... here's the proof. We offer this accounting of our operations to our community of support.